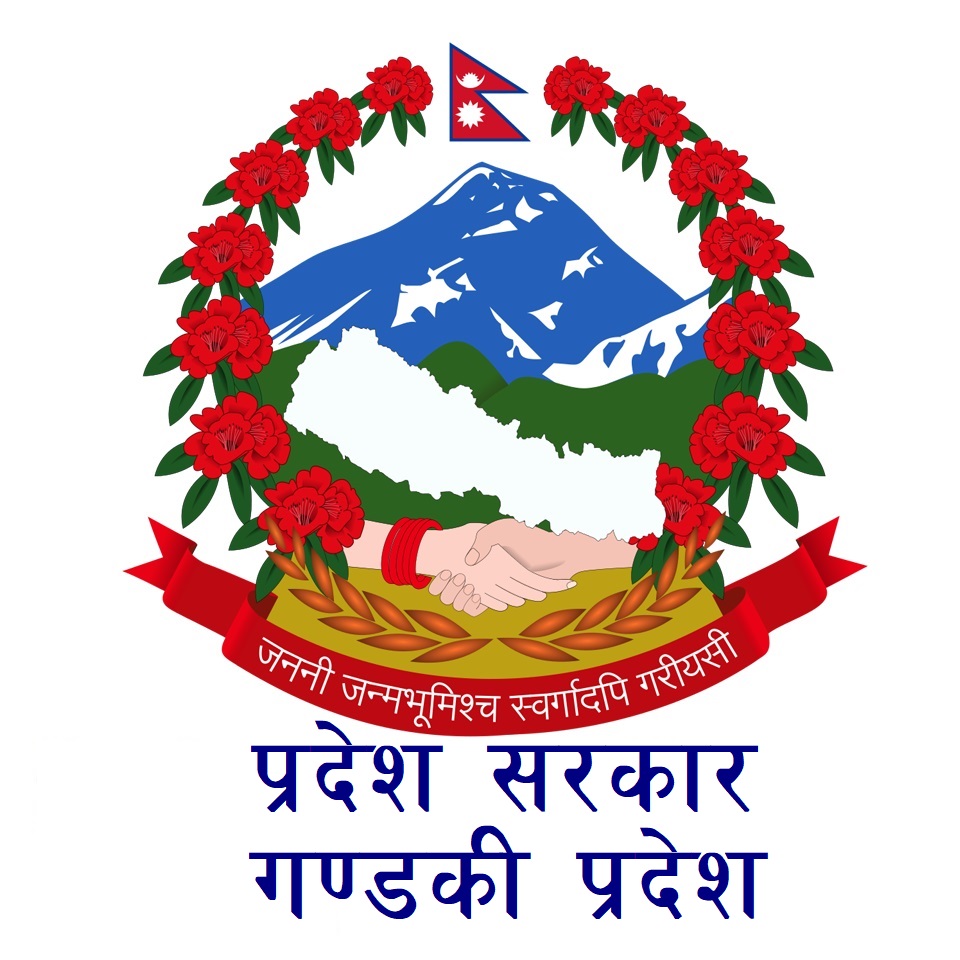 Ministry of Social Development and Health, Gandaki Province Government Notice: Listing of Experts and Researchers
As part of our annual program, the Ministry of Social Development and Health, Gandaki Province Government, located in Pokhara, Nepal, is inviting experts and researchers to submit their names for consideration in various seminars, training sessions, and research activities related to high altitude. This notice aims to facilitate the selection process and ensure that qualified individuals are included in our roster.
Submission Requirements and Deadline:
Interested experts and researchers are requested to submit their applications within 15 days from the date of publication of this notice. The submission should include the following documents:
Curriculum Vitae (CV): A comprehensive document highlighting your educational background, professional experience, and relevant qualifications.
Educational Qualifications: Please provide copies of your educational certificates and degrees.
Training Certificates: Include any relevant training certificates that demonstrate your expertise in high-altitude studies or related fields.
Experience Documents: Present any documentation that showcases your previous work or research experience in areas relevant to high altitude.
Application Process:
Applications can be submitted either directly or via email. The two designated email addresses for submission are:
Ensure that you send all the required documents and information to one of the provided email addresses within the specified timeframe. This will enable us to review your application promptly.
Available Positions:
We are currently seeking experts and researchers for the following positions:
High Altitude Expert: Individuals with specialized knowledge and experience in high-altitude environments, including but not limited to geographers, ecologists, climate scientists, and mountaineering experts.

Research Specialist / Officer / Research Assistant / Statistics Manager (IT): Professionals proficient in conducting research, data analysis, and statistical modeling in the context of high-altitude studies. Skills in information technology and data management are particularly valuable for this position.
For More Information:
To access additional details or learn more about our ministry's initiatives, please visit our official websites:
www.moys.gandaki.gov.np
www.mosd.gandaki.gov.np
Note:
This notice was first published on 2080/2/13 and serves as a reminder for interested experts and researchers to submit their information for consideration. We look forward to receiving your applications and collaborating with passionate professionals in advancing high-altitude studies and research in Gandaki Province, Nepal.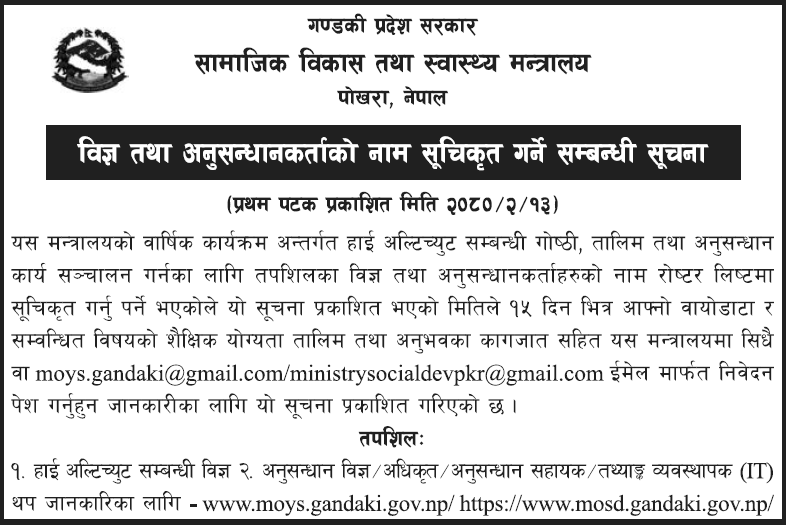 Notice
Gandaki Pradesh