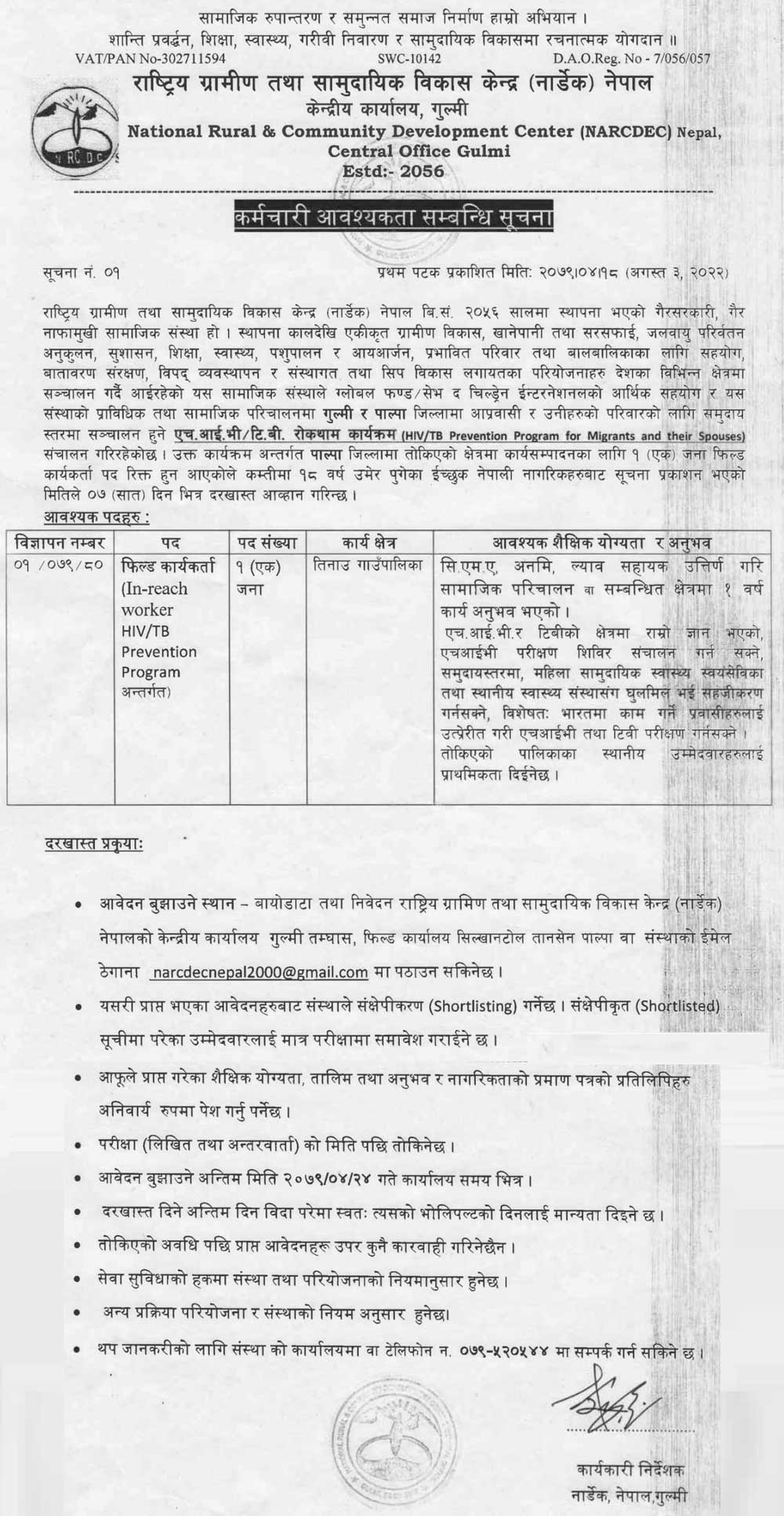 National Rural and Community Development Center (NARDEC) Nepal is a non-governmental, non-profit social organization established in 2056. Since its establishment, it has been conducting projects in various areas of the country including integrated rural development, water supply, and sanitation, climate change adaptation, good governance, education, health, animal husbandry and income generation, support for affected families and children, environmental protection, disaster management and institutional and skill development.
The social organization is conducting the HIV/TB Prevention Program for Migrants and their spouses at the community level for migrants and their families in Gulmi and Palpa districts with the financial support of Global Fund/Save the Children International and the technical and social mobilization of this organization.
Since 1 (one) field worker position has become vacant for performance in the designated area in the Palpa district under the said program; Interested Nepalese citizens who are at least 18 years of age are invited to apply within 07 (seven) days from the date of publication of the notice.
1. Field Worker (In-reach worker HIV/TB Prevention Program) - 1
Required Educational Qualification and Experience:
Passed CMA, ANM, Lay Assistant with 1-year of work experience in the social mobilization-related field.

Good knowledge in the field of HIV/TB, able to conduct HIV testing camps, at the community level, intermingle and facilitate with women community health volunteers and local health organizations, especially expatriates working in India.

Able to perform HIV and TV tests by stimulation.

Preference will be given to local candidates of the specified municipality.
Application Process:
Place of submission of application - Resume and application can be sent to National Rural and Community Development Center (NARC) Nepal Central Office Gulmi Tamghas, Field Office Silkhantol Tansen Palpa, or the organization's call address [email protected]

The organization will shortlist the applications received in this way. Only the shortlisted candidates will be included in the examination.

Copies of the educational qualification, training and experience, and citizenship certificate obtained by them must be submitted.

The date of the examination (written and interview) will be decided later.

The last date for submitting the application is 24-04-2079 within office hours.

If the last day of application falls on a holiday, the next day will automatically be recognized.

No action will be taken on applications received after the specified period.

In the case of a service facility, it will be according to the rules of the organization and the project.

Other procedures will be as per project and organization rules.

For more information, contact the organization's office or telephone no. Can be contacted at 079-520544.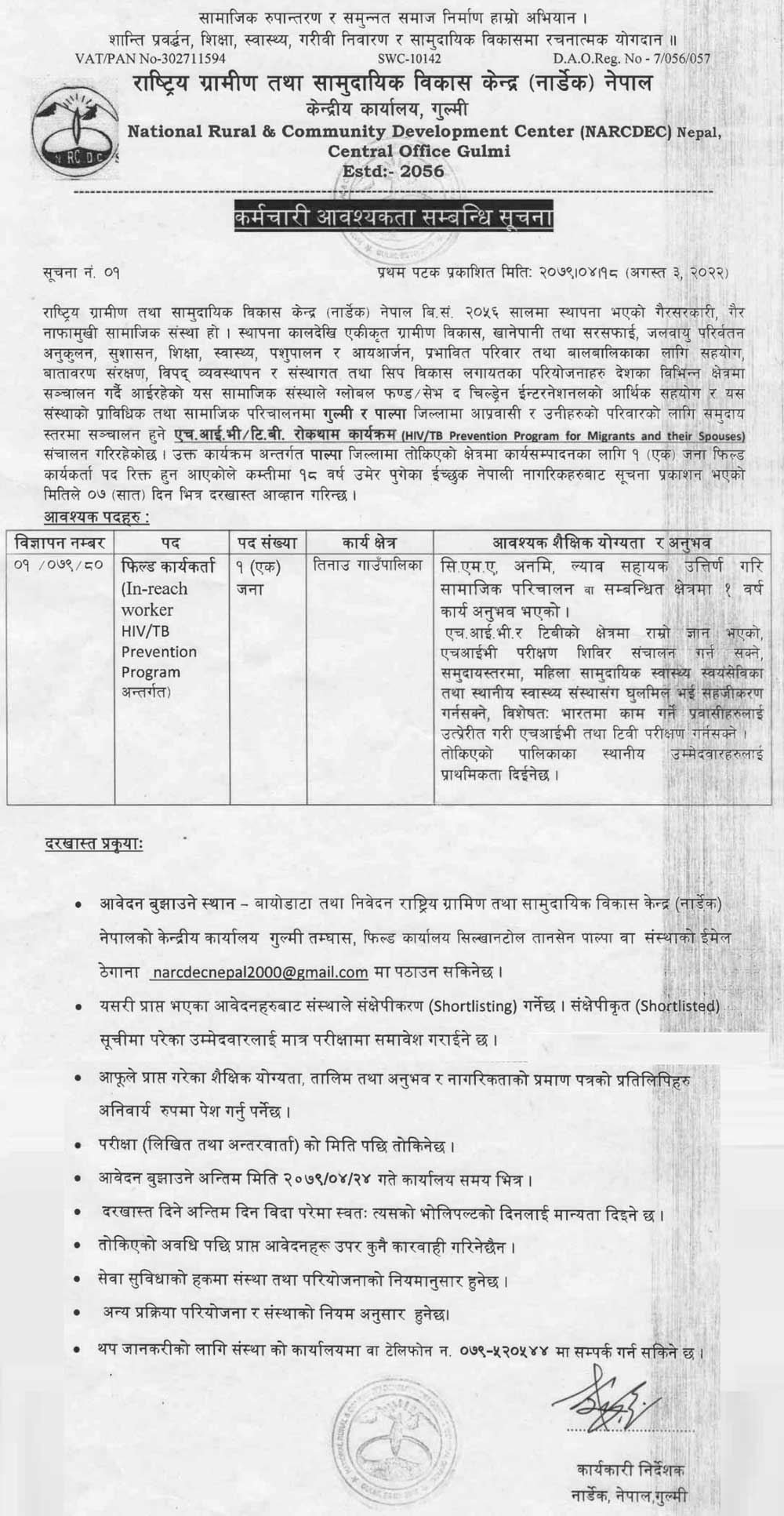 Job Vacancy
NGO Job
Health Job