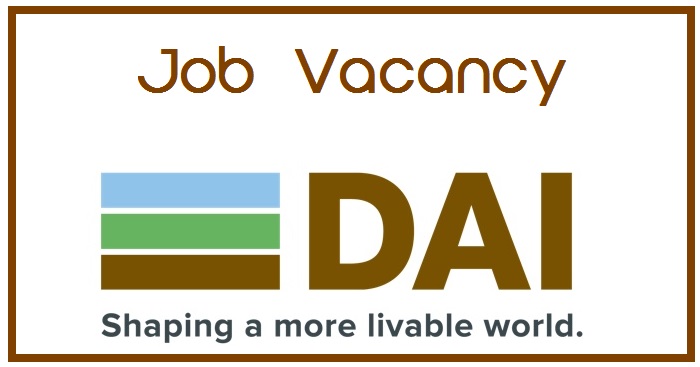 Nepal Agricultural Input Market System (AIMS) Activity DAI, a global consulting firm headquartered in Washington, DC, USA, seeks to fill multiple positions to support an upcoming USAID-funded Nepal Agricultural Input Market Systems (AIMS) project. The project will use market systems approaches to improve productivity, competitiveness, inclusivity, and resilience of Nepal's agricultural sector. It will increase the systemic availability, accessibility, and sustainable use of seed, fertilizer, irrigation, and agricultural equipment to transform smallholder farms and livelihoods while improving their ability to adapt to the current shocks from the pandemic and improve their resilience to future shocks and the increasing biotic and abiotic stresses from climate change.
The project's primary objectives will be to improve commercial incentives for rural agricultural MSM ks to invest in the development of markets for improved, climate-smart agricultural inputs, irrigation goods and services, and labor-saving/value-enhancing agricultural equipment; build and scale MSM l capacity to deliver and distribute inputs and related goods and services; and, work with the Government of Nepal to increase its capacity for effective delivery of programs to increase access to agricultural inputs and water management services in order to accelerate agriculture-led economic growth that is more inclusive, productive, competitive, and resilient.
DAI is seeking experts in:
Agriculture Mechanized Equipment and Sales
Access to Finance, including digital finance
Supply Chain Management and Distribution
Seed Business Management and Sales
Fertilizer Distribution and Sales
Irrigation Equipment and Sales
Social Media platforms
Micro, Small and Medium-Sized Enterprises (MSME) entrepreneurship development
Monitoring, evaluation, and Learning
Developing Key Performance Indicators for companies
Public Relations
Product and Service Delivery to females and youth
Business Finance and Operations
Qualifications:
Degree from an accredited university in the related field of expertise is required
A least five years of experience in the desired position
Experience working on USAID or donor-funded projects
Fluent English (reading, writing, and speaking)
Interested candidates should submit a CV in English via email to [email protected] by February 18. 2022. Only qualified individuals will be contacted.
DAI strongly encourages minority persons to apply.
All program positions will be contingent upon DAI being awarded the contract and the donor approving all. proposed candidates.
Women and persons with disabilities, marginalized and disadvantaged communities are encouraged to apply.
Job Vacancy
INGO Jobs
NGO Job