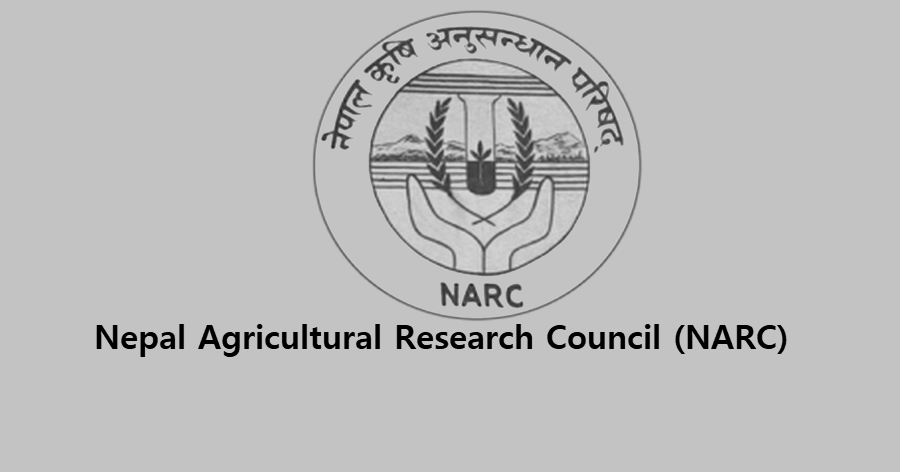 Extension of Application Deadline for Recruitment at Nepal Agricultural Research Council (NARC)
The Government of Nepal, Secretariat of the Nepal Agricultural Research Council (NARC), has issued a notice regarding the extension of the application deadline for recruitment. The notice, numbered 73/079/080, was published on 2080/02/21.
This decision was made during a meeting held on 2080/02/18 by the Public Service Commission, in agreement with the Commission's decision in 2079.80. The recruitment process for various positions advertised by the Nepal Agricultural Research Council will continue as planned.
In accordance with the decision, candidates from the Agronomy and Plant Breeding and Genetics sub-group will be selected for positions in Agronomy/Plant Breeding and Genetics. Similarly, candidates from the Horticulture and Pomology sub-group will be selected for positions in Horticulture and Oliculture.
To facilitate internal promotion and file processing, the application deadline has been extended by one more week. The Nepal Agricultural Research Council Vacancy Committee, in notice no. 37/079/080, has clarified that applications can be submitted for the pomology sub-group.
Interested individuals are advised to submit their applications in the prescribed format to the Recruitment Committee at the National Animal Health Research Center in Khumaltar, Lalitpur. The deadline for submission is 7 (seven) days from the date of publication of this notice.
For detailed information regarding the recruitment process, including any additional conditions, candidates are encouraged to refer to the notice published in the National Daily Newspaper, Gorkhapatra Dainik, dated 2079.12.03. The notice number for this information is 37/079/080 PROMOTION OF INTERNAL ASSESSMENT (PROMOTION OF FILE) AND NOTIFICATION NO. 38/079/080.
This notice has been issued by the Secretariat of the Council's Recruitment Committee, located at Singhdarbar Plaza, Kathmandu, to inform all concerned parties about the application procedures and deadlines.
Notice