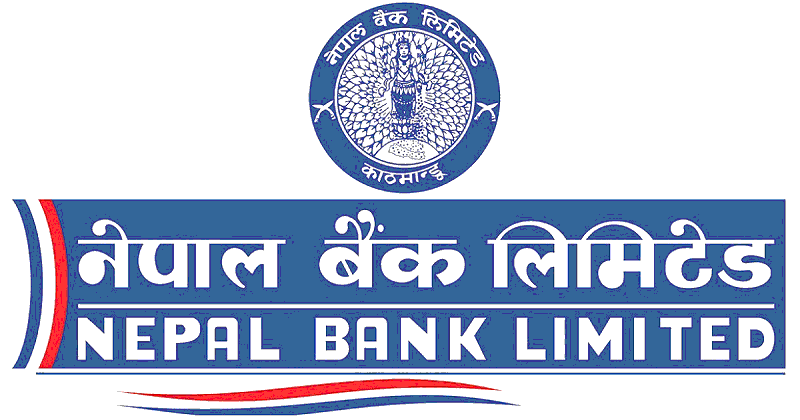 Nepal Bank Limited Recruitment: Chief Security Officer Position
Notification Date: 2080/02/26
Nepal Bank Limited, located at its Head Office in Dharmapat, Kathmandu, is inviting applications for the position of Chief Security Officer on a contract basis. This recruitment is open to individuals who have retired from the Nepal Army, Indian Gurkha Army, British Gurkha Army, or Nepal Armed Police Force (excluding those with technical service experience). Interested Nepali citizens who meet the necessary citizenship and educational qualifications, including SLC or equivalent and above, are encouraged to apply.
Key Details:
Advertisement Number: 01/2079/080
Position: Chief Security Officer (equivalent to Level 8 Manager)
Number of Positions: 1
Type of Service: Agreement-based
Minimum Qualifications:
To be eligible for this position, applicants must meet the following requirements:
a) Chief soldier of the army or similar. b) Retired on a pension. c) Retired from service within the last 5 years. d) No prosecution while in service. e) Age should not exceed 55 years.
Selection Process:
The selection process for the Chief Security Officer position will consist of a Written Exam and Interview. Shortlisted candidates will be informed about the date, time, and venue of the examination.
Application Process:
Interested candidates are required to submit a duly filled application form along with three recent passport-sized photographs and copies of all relevant certificates pertaining to the minimum qualifications and experience mentioned. The completed application form should be submitted to the Human Resource Management Department at the Nepal Bank Limited Head Office in Dharmapat, Kathmandu within 15 days from the date of the first publication of this notice in the Gorkha Patra Daily.
Please note that late or overdue applications will not be considered.
Examination Fee:
Candidates are required to pay an examination fee of NPR 1,000/- (one thousand) to Nepal Bank Limited's (NBL) Exam Account. The fee should be deposited in the examination account (00200100522559000001), and the gross receipt should be submitted along with the application. Incomplete applications or those received without the examination fee will not be refunded.
Important Dates:
Last Date for Submission of Application: Within 15 days from the date of the first publication of the notice. If the last date falls on a holiday, the next working day will be considered.
Date of Written Examination: 2080/03/15
Note:
a) The selected candidates will be assigned to work at a location determined by the bank.
b) The bank reserves the right to partially or completely cancel received applications without prior notice.
c) Only shortlisted candidates will be eligible to participate in the examination.
For further information, including the application form, syllabus, and other details, please visit the Nepal Bank Limited's official website: https://www.nepalbank.com.np/career.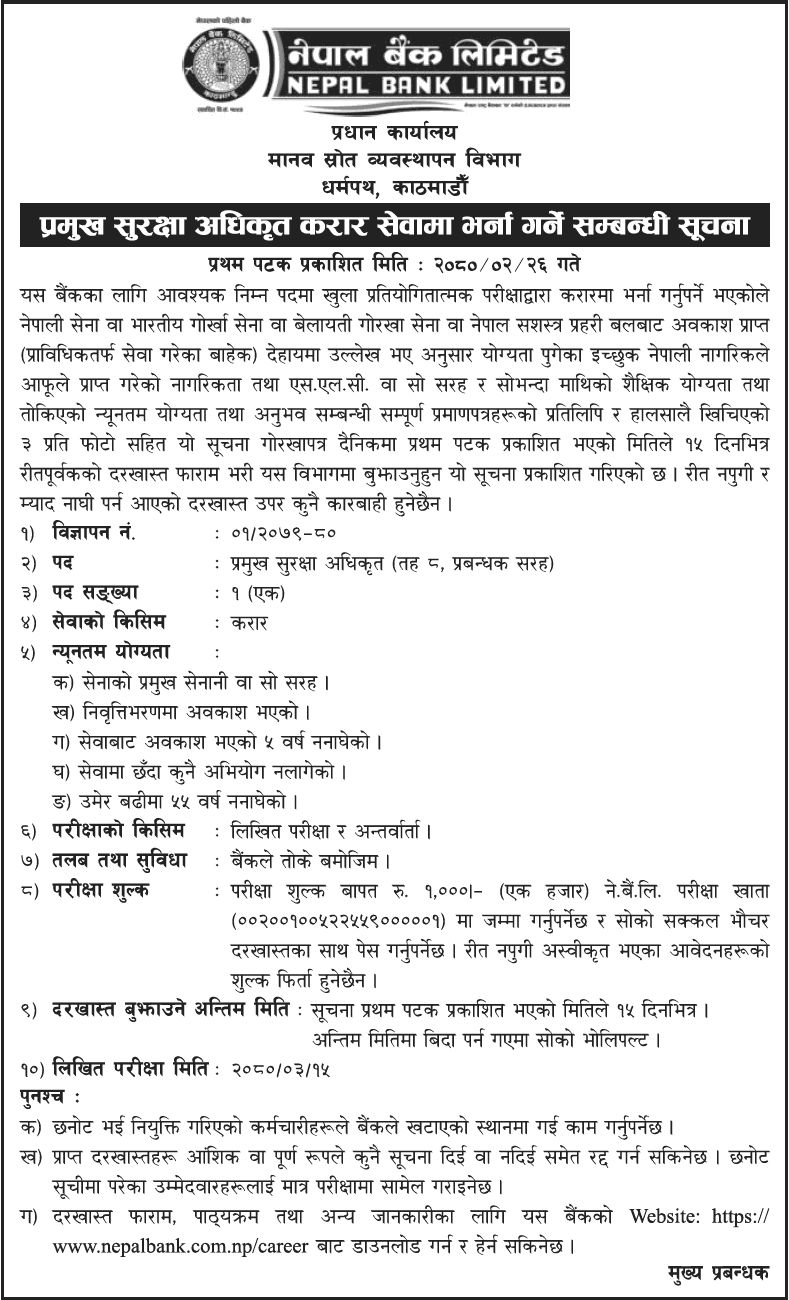 Banking Career
Job Vacancy
Banking Job