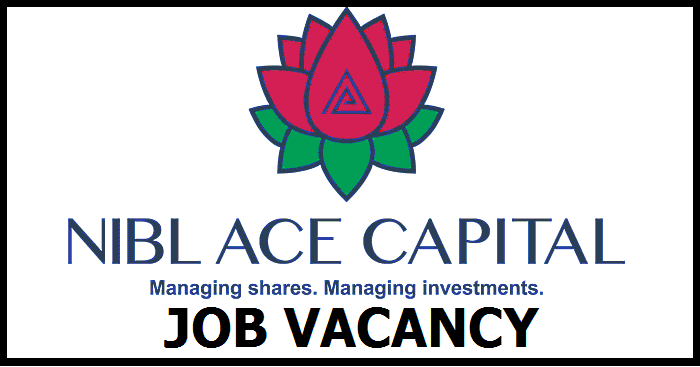 NIBL Ace Capital Ltd. Offering Private Equity Investment Apprenticeship
NIBL Ace Capital Ltd., a leading investment firm in Nepal, is expanding its management team and inviting applications for the position of Private Equity Investment Apprenticeship. This is a fantastic opportunity for self-motivated and dynamic individuals who are keen to learn and grow in the field of Private Equity.
Job Details:
Position: Private Equity Investment Apprenticeship
Number of Requirements: Few
Required Qualifications:
Completed ACCA Skill Level or CM Level 1
Experience in Investment Management, Due Diligence, Valuation, Taxation or Audit (preferred)
Enthusiasm for Private Equity
Understanding of Financial Modeling, Analysis of Financial Statement, Valuation, Industry Research & Analysis, and Corporate Laws
Strong Writing and Presentation Skills (English and Nepali)
Benefits:
As an apprentice, you will receive comprehensive on-the-job training related to Private Equity, Investment Analysis & Evaluation, and have the opportunity to work and learn with some of the most talented and experienced professionals in the industry. This unique apprenticeship program is designed to provide you with hands-on experience, practical knowledge, and exposure to the world of Private Equity.
How to Apply:
If you meet the requirements, log on to https://jobs.niblckapital.rigohr.com/ and apply. The deadline for applications is 17:30 hrs, Chaitra 01, 2079.
Join us and you'll experience a purpose you can believe in and an impact you can see. You'll be free to bring your true self to work every day. Apply now and take the first step toward a rewarding career in Private Equity.
Contact Information:
NIBL Ace Capital Limited, P.O. Box 23224, Kathmandu, Nepal.
(First Date of Publication: 2079/11/17)
Internship
Banking Career
Job Vacancy
Banking Job