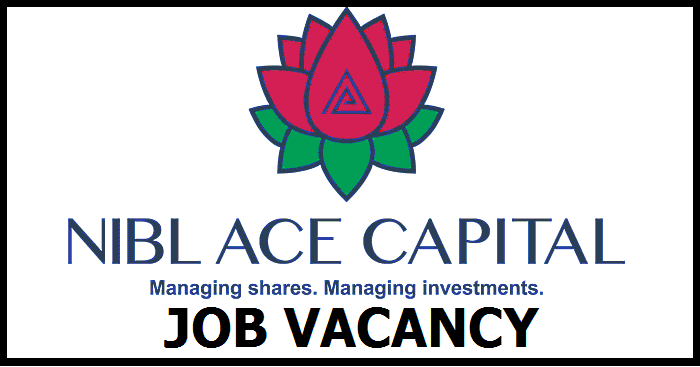 NIBL Ace Capital Limited Invites Applications for Entry-Level Investment Banking Positions
NIBL Ace Capital Limited, a leading financial institution in Nepal, has announced five entry-level investment banking positions in its department. The company is looking for self-motivated, dynamic, and competent individuals who exhibit a strong willingness to learn and grow with the company.
Department: Investment Banking
Position : Entry-Level
Number of requirements: 5
Requirements and Qualifications:
• The company is seeking candidates with a Master's Degree or Bachelor's Degree in Management/Economics from a recognized university.
• Young and dynamic individuals, including freshers, as well as those with industry exposure, will be given preference.
• Qualitative understanding of Nepalese Capital Markets, Financial Research and Analysis, Securities trading processes, and other Investment Banking activities is essential.
• The ideal candidate should be smart, enthusiastic, and passionate about working with utmost dedication.
Future Placement:
Selected candidates will be placed in the company's Assets Management department in the future. NIBL Ace Capital Limited offers a purpose-driven work environment, where employees can bring their true selves to work every day.
Application Procedure:
If you possess the zeal to work in a professional team and meet the requirements, apply online at https://jobs.niblcapital.rigohr.com.
Application Deadline:
The deadline for applications is 17:30 hrs, Baisakh 27, 2079. Interested candidates are advised to apply before the deadline.
NIBL Ace Capital Limited is a renowned financial institution in Nepal, and this is a great opportunity for young and dynamic individuals to kickstart their career in the investment banking sector. The company's future placement plan in Assets Management adds to the career growth prospects. If you meet the requirements and qualifications, apply now to be a part of this esteemed organization.
Banking Career
Job Vacancy
Banking Job