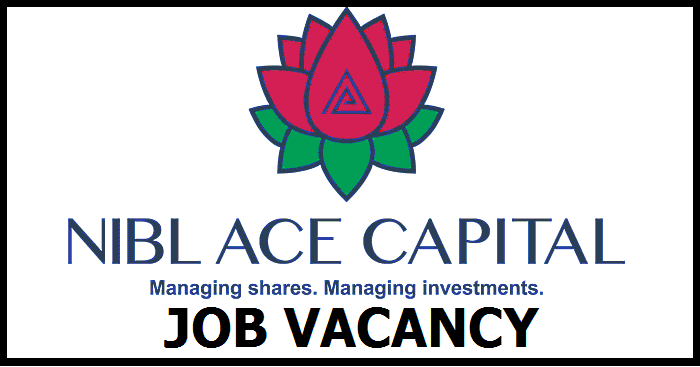 Vacancy Announcement: NIBL Ace Capital Limited Scheme Manager
NIBL Ace Capital Limited is seeking a self-motivated, dynamic, and competent individual to join their management team as a Scheme Manager in the Investment Banking department, Mutual Fund unit.
Scheme Manager
Number of Requirements: 1
Unit: Investment Banking
Department: Mutual Fund
Position: Midlevel Core Function
Responsibilities of Scheme Manager:
Manage the trading and investment of funds and implement investment decisions for the respective Fund.
Construct a scheme portfolio considering scheme objectives, proper risk-return trade-offs, and diversification, and ensure continuous review of investments with the scheme objective and initial portfolio construction plan. Also, ensure timely booking/receipts of returns from investments.
Prepare an Investment Dashboard continuously, including purchase and sales plans, to obtain approval and forward it to Dealing/Custodial for execution and further process.
Share daily investment portfolio status and Scheme-wise NAV as required to internal departments, management, clients, and other activities related to the Fund.
Required Qualifications:
The candidate must possess a Master's in Business Administration, Management, or relevant field with specialization in Finance from a recognized University or ACCA/CA/CFA from a recognized Institution.
At least 2 years of proven working experience in a similar role, and experience and knowledge of Capital Markets in the Mutual Fund Department are highly anticipated.
Thorough understanding of financial modeling, analysis of financial statements, valuation, Industry Research & Analysis, knowledge of prevailing corporate laws, and regulatory guidelines.
Effective and efficient communication, interpersonal, and negotiation skills.
Proficiency in MS Office package.
How to Apply:
If you possess the zeal to work in a professional team and meet the requirements, visit the NIBL Ace Capital Limited website, https://jobs.niblcapital.rigohr.com and apply. The deadline for applications is 17:30 hrs, Chaitra 29, 2079.
Contact Details:
NIBL Ace Capital Limited, P.O. Box 23224, Kathmandu, Nepal.
Banking Career
Job Vacancy
Banking Job