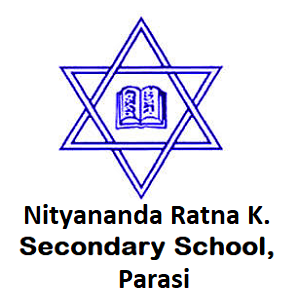 Job Opportunity: Secondary Science Teacher at Nityananda Ratnakumari Secondary School
Introduction: Nityananda Ratnakumari Secondary School, situated in Bardghat-12, Jahda, Nawalparasi, is inviting qualified and enthusiastic individuals to join their esteemed institution. With an ethos of dedication and commitment to fostering the next generation, the school believes in hiring the best educators.
Quick Details:
Position: Science Teacher (Secondary Level)
Advertisement Number: 01/2080/081 (Fourth Edition)
Vacancy Type: City Grant Quota
Vacancy Count: One (1)
Application Fee: Rs. 1500/-
Salary Scale: Secondary Level, Third Class
Appointment Type: Contractual
Qualifications & Eligibility:
Educational Requirement: Must possess a Graduation in Science. Higher qualifications will be given preference.
Age Limit: Applicants must be at least 18 years old but not older than 40 years.
License Requirement: A permanent teaching permit is preferred. However, applicants without a teaching license can also apply.
Key Dates:
Last Date for Application Submission: 2080/06/10 (within office hours)
Contact Date: 2080/06/10 at 4:00 PM (within office hours)
Examination Method: Selection will be based on a Written Test followed by an Interview. The date for the examination will be informed later.
Documents to Attach with Application:
Certified copy of Nepali citizenship certificate (1 copy).
Certified copy of the educational qualification certificate (1 copy).
Certified copy of a permanent teaching permit (1 copy) *Optional for candidates without a teaching license.
Health certificate (1 certified copy).
Copy showcasing professional experience (1 copy).
Further Inquiries: Candidates with queries or seeking additional information can reach out to:
Contact Number: 9847136126, 9841768278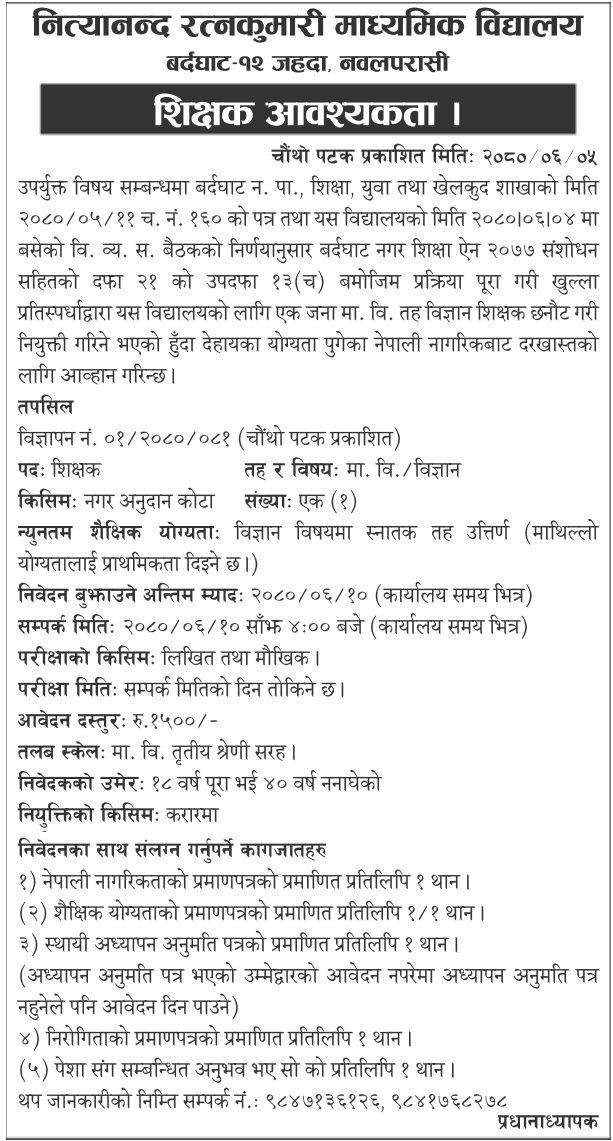 Nawalparasi
Teaching Jobs
Job Vacancy
School Job