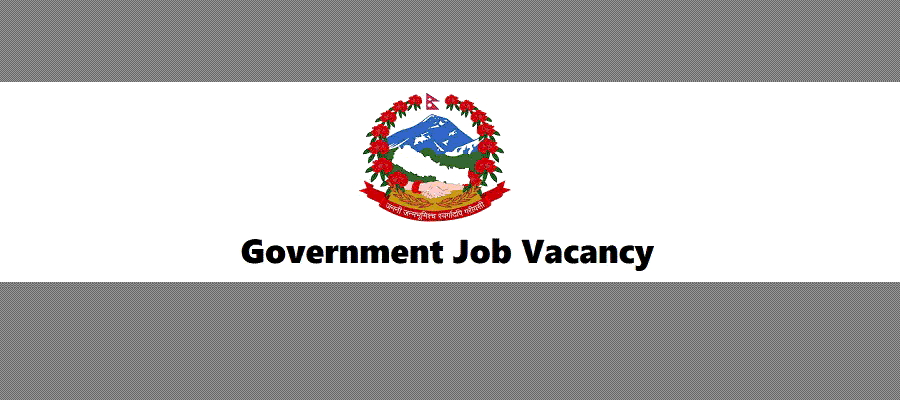 Palpa Hospital Vacancy for Medical Officer, MLT, Physiotherapist, Hospital Manager, Nurse, BMT, ANM: Province Government, Lumbini Province, Ministry of Health, Health Directorate, Palpa Hospital, Tansen, Palpa invites job applications for the following positions on contract service.
While the vacant permanent posts in Palpa Hospital have to be managed until the posts are filled, and in order to improve the quality of the services, the employees have to be recruited for a maximum of 6 months in the posts as per the detailed contract; This notification has been published for the information of all interested Nepali citizens who have reached the eligibility to submit their application within 15 (fifteen) days from the date of publication of this notification. Also, if the last date of application falls on a public holiday, it is requested to submit the form within office hours on the next day of the holiday.
Vacancy Details:
| | | |
| --- | --- | --- |
| Position | Level | Req. No. |
| Medical Officer | 8th Level | 1 (One) |
| Medical Lab Technologist (MLT) | 7th Level | 1 (One) |
| Physiotherapist | 7th Level | 1 (One) |
| Hospital Manager | 7th Level | 1 (One) |
| Nurse | 5th Level | 1 (One) |
| Biomedical Technician (BMT) | 5th Level | 1 (One) |
| ANM | 4th Level | 1 (One) |
Conditions:
Type of Examination:- Written, Interview, and Practical as required.
Application Fee:- Rs. 1000/- for 7th or 8th level and Rs. 500/- for 4th, 5th, or 6th level (Cash receipt should be cut in the hospital and submitted along with the application)
Required documents: handwritten application, copy of Nepali citizenship certificate, copy of educational qualification and certificate of completion of training, copy of the certificate of Nepal Medical Council if required,
Age limit:- Completed 18 years and not exceeding 40 years till the last date of application.
Terms of work:- The contract will be as per the agreement.
Other conditions:- Complete documents must be submitted on the day of the interview.
Date of written test and interview:- It will be published on the notice board of the hospital on the next day after the application deadline.
For other information visit the hospital's website www.palpahospital.gov.np or contact Officer Sixth Level Mr. Bed Prasad Luitel, Mobile Number 9846259226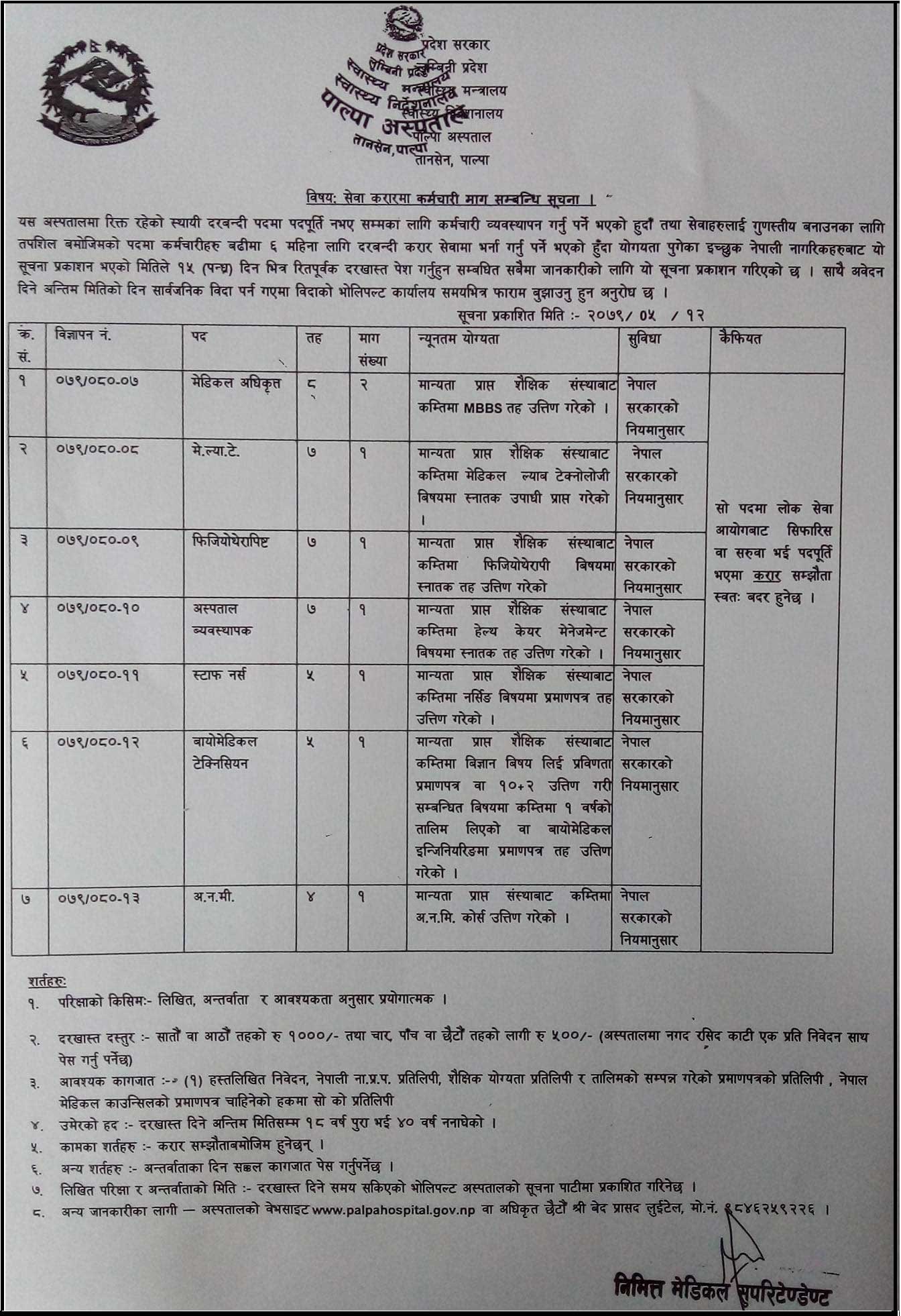 Hospital Job Vacancy
Palpa
Lumbini Pradesh
Health Job
Government Job