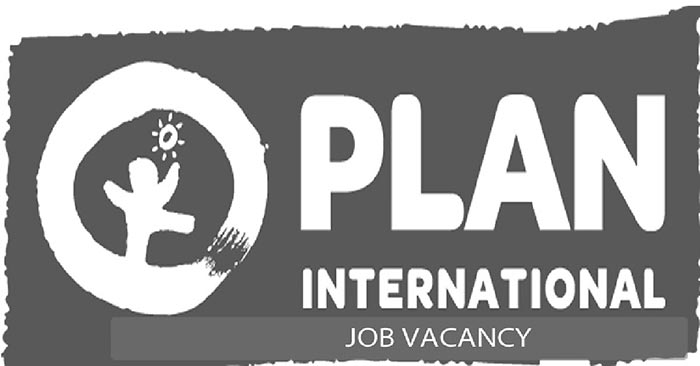 Plan International is an international organization working for the rights of children and the equality of adolescents. Since 2034 BS, Plan International has been supporting children from disadvantaged areas, their families, and communities in Nepal to provide them with the right to livelihood, development, protection, and participation. Plan International Nepal is currently conducting programs in 12 districts.
Plan International Nepal is fully committed to implementing gender-responsive protection standards to protect children and young people from all forms of violence. We are inviting applications for the following 2-year fixed-term employment (contract) post for Plan International's East Regional Office, Dhanusha.
1) Number of drivers required – 1 (one)
The vehicle drivers must have a good knowledge of safety standards and provide reliable, efficient, and safe vehicle operation services for the employees and visitors of the organization while realizing their responsibility and following understanding and integrity. The driver must regularly check all the necessary maintenance of the vehicle.
Applicants must have the following qualifications:
Certified Driving Permit (Licence).

Secondary level or equivalent educational qualification.

At least 5 years of experience as a driver in a reputed office.

Record of safe driving, able to take safety-related decisions while driving.

Technical and mechanical knowledge of vehicle parts and their operation (with general maintenance skills).

Ability to read and write in Nepali language (knowledge of English language is better).
The application along with Biodata should be sent by Wednesday, 14 September 2022. The application can be submitted directly to the email address [email protected] or to Plan International's Dhanusha office (Bisahara Chowk, Ward No. 4, Janakpurdham Sub-Metropolitan).
Only shortlisted candidates will be included in the selection process. Any attempt to influence anyone at any stage of the selection process will result in the automatic rejection of the application.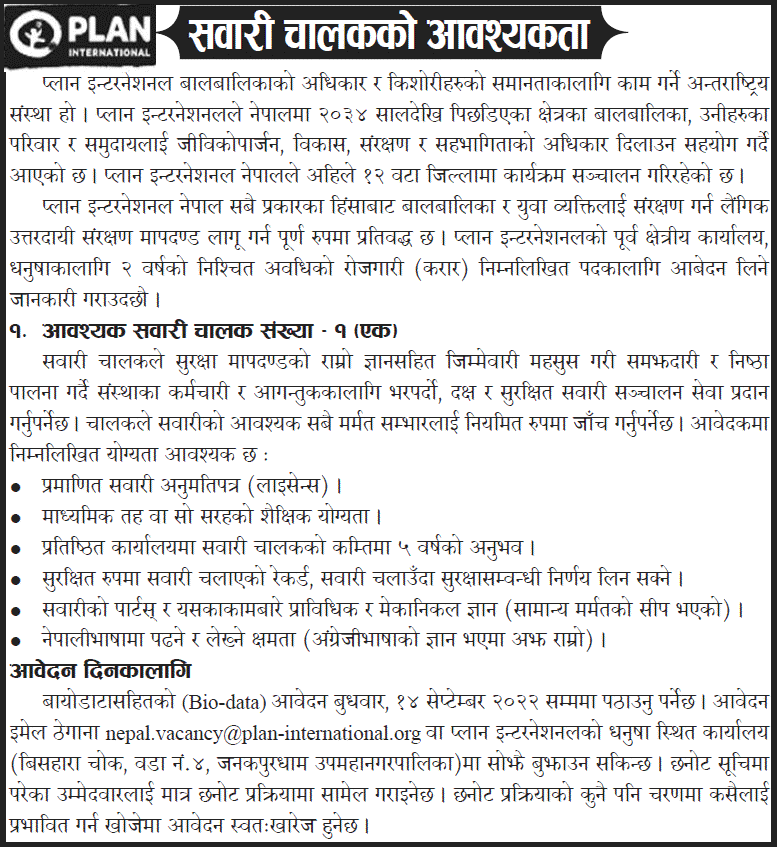 Dhanusha
Job Vacancy
INGO Jobs