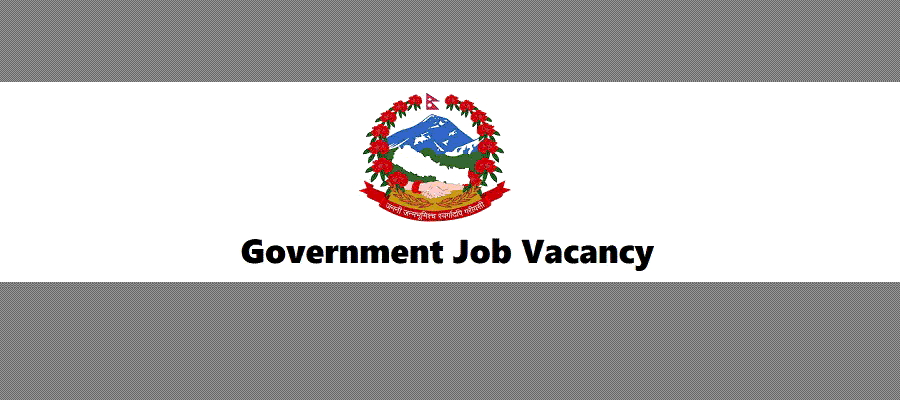 Government of Madhesh Province, Ministry of Social Development, Directorate of Health, Provincial Hospital Gaur, Rautahat, Nepal Notification of appointment of employees to contract service
According to the decision of the Provincial Hospital Gaur Vacancy Committee, approved by the Government of Nepal, Ministry of Health and Population, the permanent staff under the "Procedures for Management of Physicians or Health Workers in Contract Services, 2076" will be automatically canceled for this hospital until the end of June of Fiscal Year 2079/080. Since the following vacancies are to be filled in contract service; This application is invited to fill out the form determined by this hospital to the administration branch of this hospital within 14 (fourteen) days from the date of publication of the notification.
Type of Exam: Interview.
Interview Date: To be published later.
Application Fee: For Assistant Level Rs. 600.- and for authorized level Rs. 1000.- Only the application form should be submitted to the hospital administration.
Documents to be attached: SLC to minimum educational qualification, training, experience, registration/renewal certificate of the concerned council, equivalency certificate, and certificate of Nepali citizenship should be self-verified and submitted.
Candidate's age limit: 18 years for assistant level (health) and not exceeding 45 years, for official level (health) 21 years and not exceeding 45 years.
Details of work to be done in the post: According to the relevant service and group.
Salary and service facilities: As per Nepal government regulations.
Last date of application: 2079-09-17
Others:
(a) Not dismissed from service so as to disqualify him for future Government service
(b) Not disqualified according to prevailing laws.
(c) In case of matters not mentioned in this notice, the decision of this office will be final.
(d) First priority will be given to the candidates who are in the alternative list of Central Public Service Commission and State Public Service Commission.
First published date 2079-09-4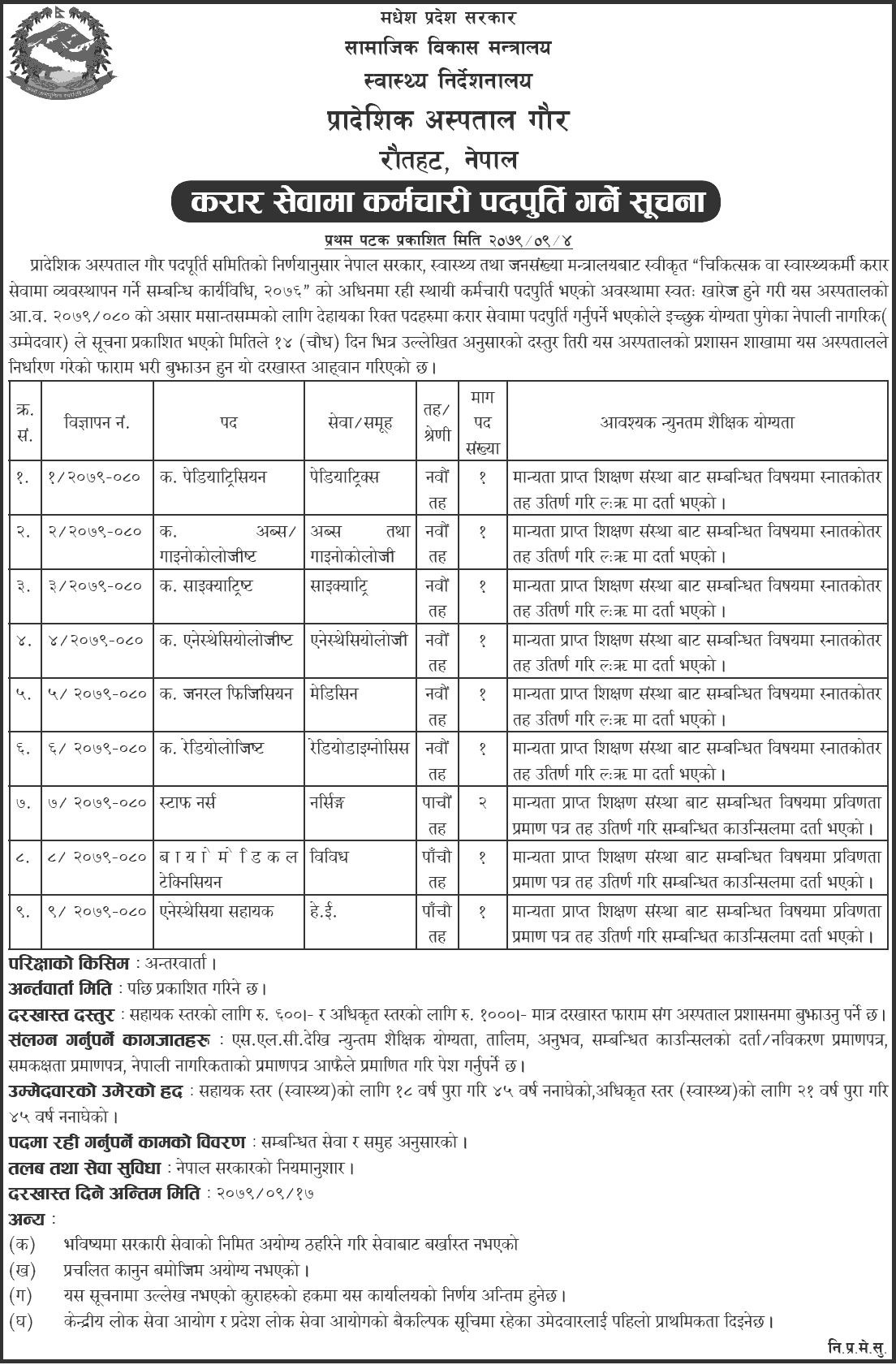 Rautahat
Hospital Job Vacancy
Madhesh Pradesh
Job Vacancy
Health Job