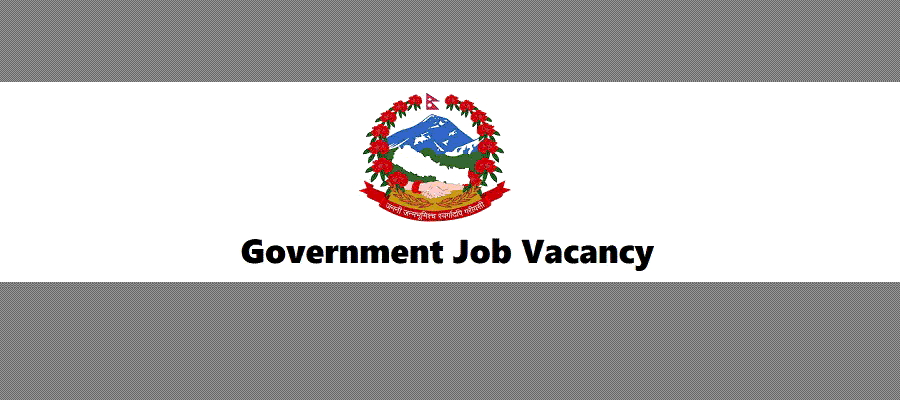 Provincial Hospital Jaleshwar Vacancy for Various Health Services: Government of Madhesh Province, Ministry of Social Development, Directorate of Health, Provincial Hospital Jaleshwar, Mahottari, Jaleshwar, Nepal Notice of call for applications regarding recruitment of manpower in temporary employment contract service
As per the approved temporary posts of this hospital, the detailed temporary posts should be recruited in this hospital through contractual service; Copies of all other required certificates including minimum educational qualification, citizenship certificate, council registration certificate (updated), and work experience certificate from Nepali citizens and the amount for application fee in Rastriya Banijya Bank Jaleshwar Account No. 1000200010000, revenue heading another administrative fee (14229) and office code 3500018012 and bank voucher attached, it is invited to submit the application within 15 (fifteen) days from the date of publication of this notice.
Also, if the last date of application falls on a public holiday, it is requested that the form can be submitted during office hours the day after the holiday.
Also, 1000.- (one thousand only) for officer level, 600.- (six hundred only) for assistant level and Rs.400.- (four hundred only) for non-category should be submitted along with the application.
A) Type of examination:- Interview.
b) Interview Venue:- Provincial Hospital Jaleshwar, Mahottari.
c) Minimum educational qualification:- According to the rules of the Public Service Commission.
d) Age limit:- According to the rules of the Public Service Commission.
e) Contact date:- 2079-05-08.
f) Interview Date:- To be fixed on the contract date.
First published date: 2079-04-24
Jaleshwar Hospital, Mahottari, Nepal
Hot Line: 9844032010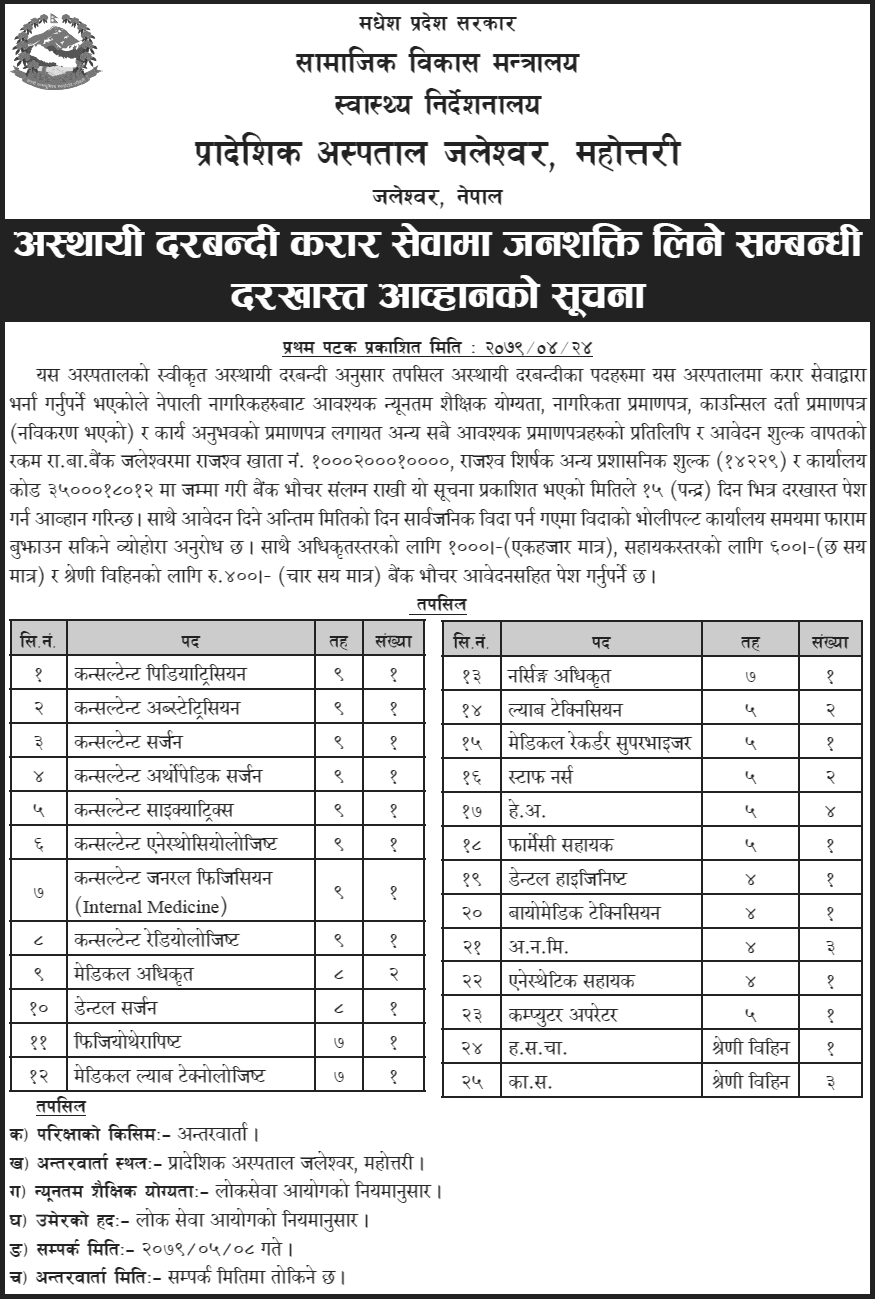 Jaleshwor
Hospital Job Vacancy
Madhesh Pradesh
Mahottari
Health Job