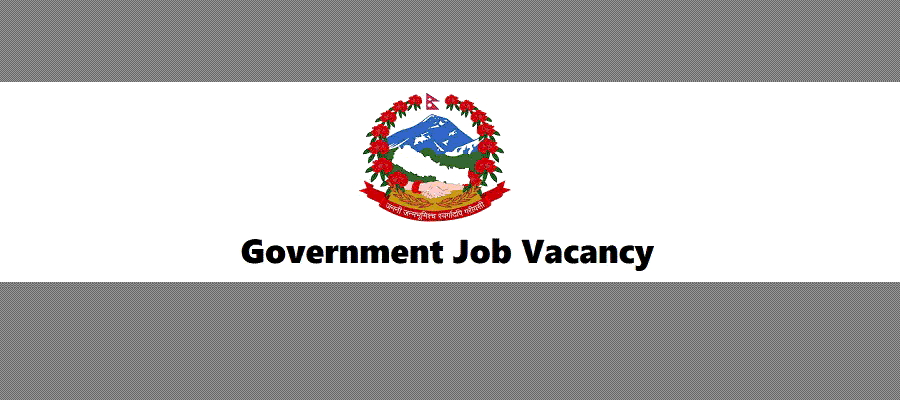 Rampur Municipality, Municipal Office, Lumbini Province for data collection of landless Dalits, landless squatters, and unorganized settlers; Since the data has to be entered into the computer. Citizens who wish to work as Assistant Computer Operator (Fourth Level) in the contract for the period of data entry are invited to apply to this office within 3 (three) days from the date of publication of this notice.
Position: Assistant Computer Operator
Ad No.: 4/078/079
Required No .: 2 people
Types of exams: written, experimental, and interview
Fee: Rs.300 / -
1) Documents to be submitted along with the application form: A copy of the certificate of Nepali citizenship, a copy of the certificate of educational qualification, a copy of the certificate of computer training, 3/3 of the recent photographs taken in passport size.
2) Place of receiving/submitting application form: Office Administration Branch of Rampur Municipality
3) Minimum qualification required:
A) Passed 10th class or equivalent.
B) Proficiency in Unicode / Per Nepali typing.
C) Received at least 3 (three) months of computer-related training.
4) Salary fixed facility: As per the decision of the executive.
5) All written, experimental and interview examinations will be conducted on 2079-03-11 respectively and only the candidates who pass in one stage will be allowed to participate in other stages.
6) If the examination cannot be conducted on the specified date due to special reasons, the re-examination date will be fixed as prescribed by the vacancy committee.
7) Contact No: 075-400145, 9857075111, 9860051355, 9841141733
Phone No .: 075-400145
(First published date: 2079-03-06)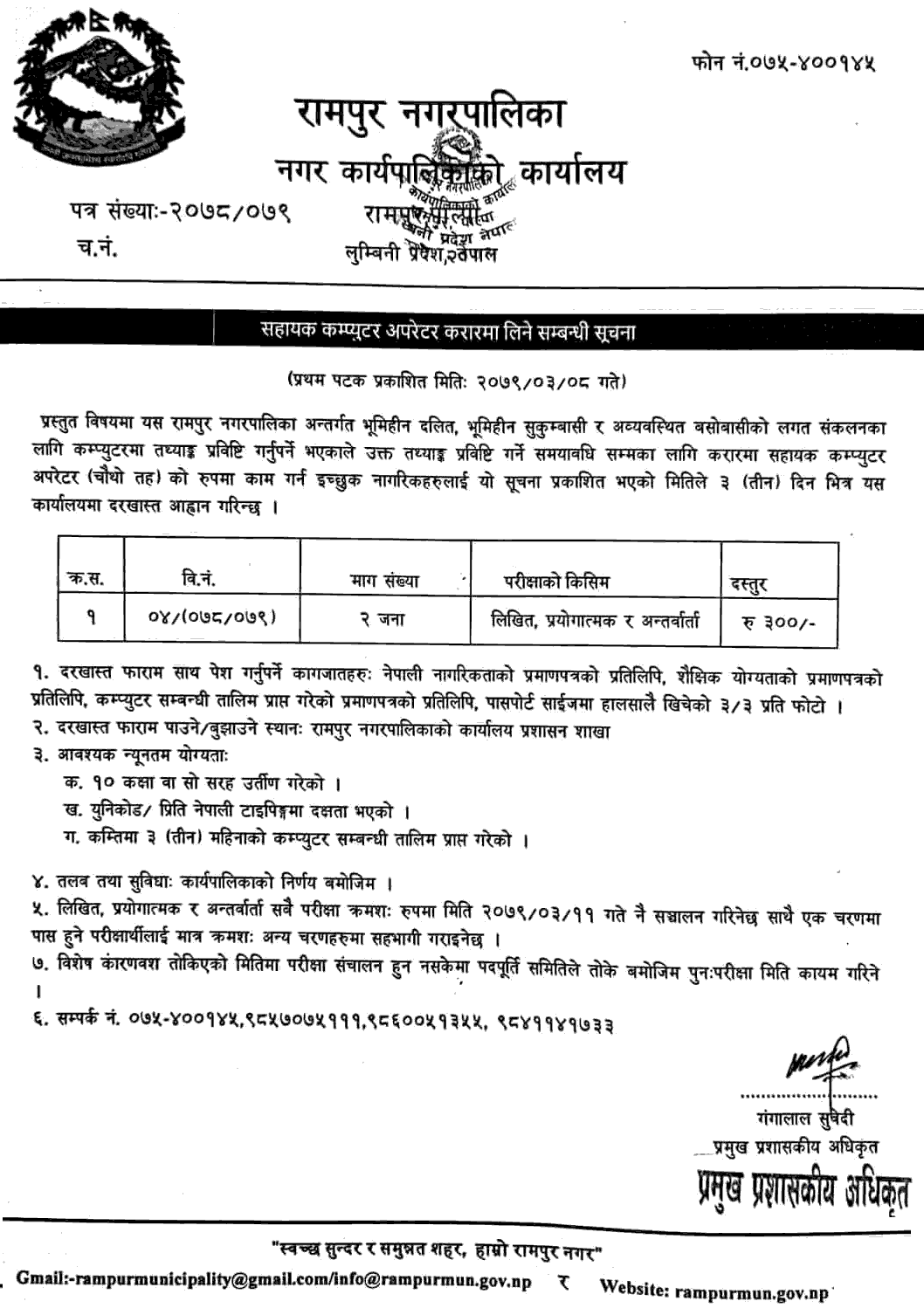 Palpa
Lumbini Pradesh
Job Vacancy
Government Job