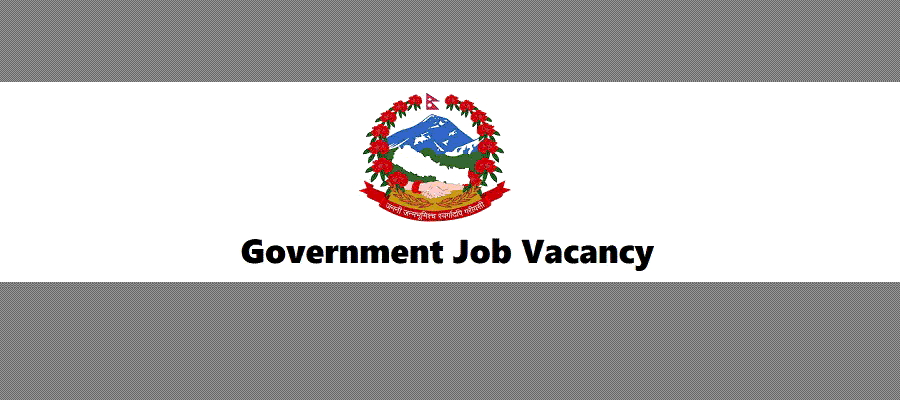 Rapti Rural Municipality Job Announcement for Agriculture Officer
Location: Masuria, Deukhuri, Dang, Lumbini Pradesh
Office: Office of the Rural Municipal Executive, Rapti Rural Municipality
---
Notice Date: 2080/4/31
Advertisement Number: 01/2080/81
---
Position: Agricultural Officer, Sixth Level
Qualifications:
Educational Requirement: Bachelor's degree in Agriculture (B.Sc. Ag.) or its equivalent from a recognized institution.
Age Limit: Must be between 21 to 35 years. For women, the age limit is extended up to 40 years.
Application Period: From 2080.04.32 to 2080/05/14.
Exam Date: To be announced later.
Application Submission Location: Rapti rural municipality administration branch.
Salary & Allowance: As determined by the office.
Application Fee: Rs.1200/- for each application.
Examination Type: Both Written and Interview.
Additional Information:
If the last date of submission falls on a public holiday, applications will be accepted until the end of office hours on the subsequent day.
All recruitment processes will adhere to the procedures related to managing technical staff as per the agreement of Rapti Rural Municipality, 2077.
Required Documents for Application:
Copy of Nepali citizenship certificate.
Copy of the minimum educational qualification and character certificate.
Copy of any relevant training and experience certificates.
---
Application Deadline: 15 days from the first published date (2080/04/31).
---
Note: Interested Nepali citizens who meet the above criteria are encouraged to apply. Ensure all required documents are attached with the application.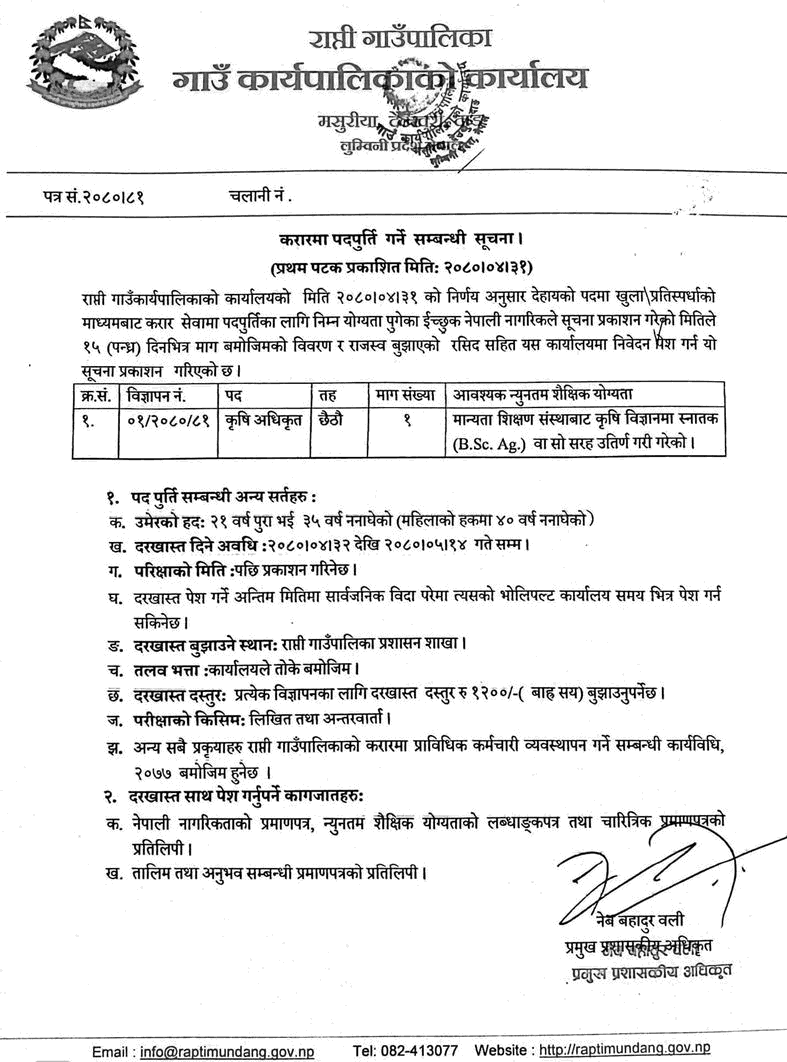 Notice
Agriculture Job
Dang
Job Vacancy
Government Job