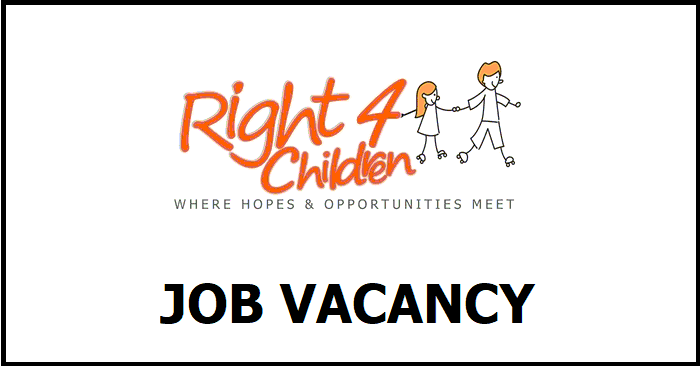 Right4Children, a Pokhara-based organization committedly involved in the areas of rights and protection, education, and livelihood development of children and youth in Kaski district and other parts of the country, is looking for dynamic, qualified, and experienced individuals for the following positions.
1. Technical Coordinator (TC1) 1- (6 months with possibility of extension)
Key Responsibilities:
TC must be a self-motivated and strong leader capable of promptly and effectively monitoring, coordinating, and communicating strategic objectives; He/she should serve as a mediator, and his/her duties also include a selection of training partners and other service providers ensuring all the compliances, negotiating with training partners, developing and fostering relationships, getting people to understand others' points of view, and understanding their expectations and how it impacts its stakeholders; Training reporting and analysis are included in TC's responsibilities that involve compiling reports on training, events or updates to learn from them and improve future processes and relationships.
Required Qualifications:
Bachelor's degree or above preferably in Management or in a relevant discipline; however, someone with more than 3 years of experience in the related field can be considered even if he/she doesn't have a university degree;
Minimum three years of field experience in partnerships, logistics, and procurement;
Proven record of experience in TVET preferred,
Substantial experience in networking and coordination with the private sector and civil society organizations at different levels
Excellent communication skills, fluency in written and spoken English and Nepali;
Flexible, open to changes, and ability to manage complexities.
Salary for both positions will be based on the proven track record of experience, achievements, and qualification
Interested and eligible candidates are requested to send their application (cover letter and updated curriculum vitae with 2 references) clearly mentioning the position applied for in the email subject line to [email protected] no later than 5 pm, Sunday 25th September 2022. Preference will be given to women and candidates from underprivileged backgrounds.
Phone inquiries will not be entertained and could lead to disqualification
Right4Children
JanapriyaMarga, Ratnachowk, Pokhara-7, Kaski, Nepal
Phone no: 061-455176, 061-453993
Technical Jobs
Pokhara
Job Vacancy