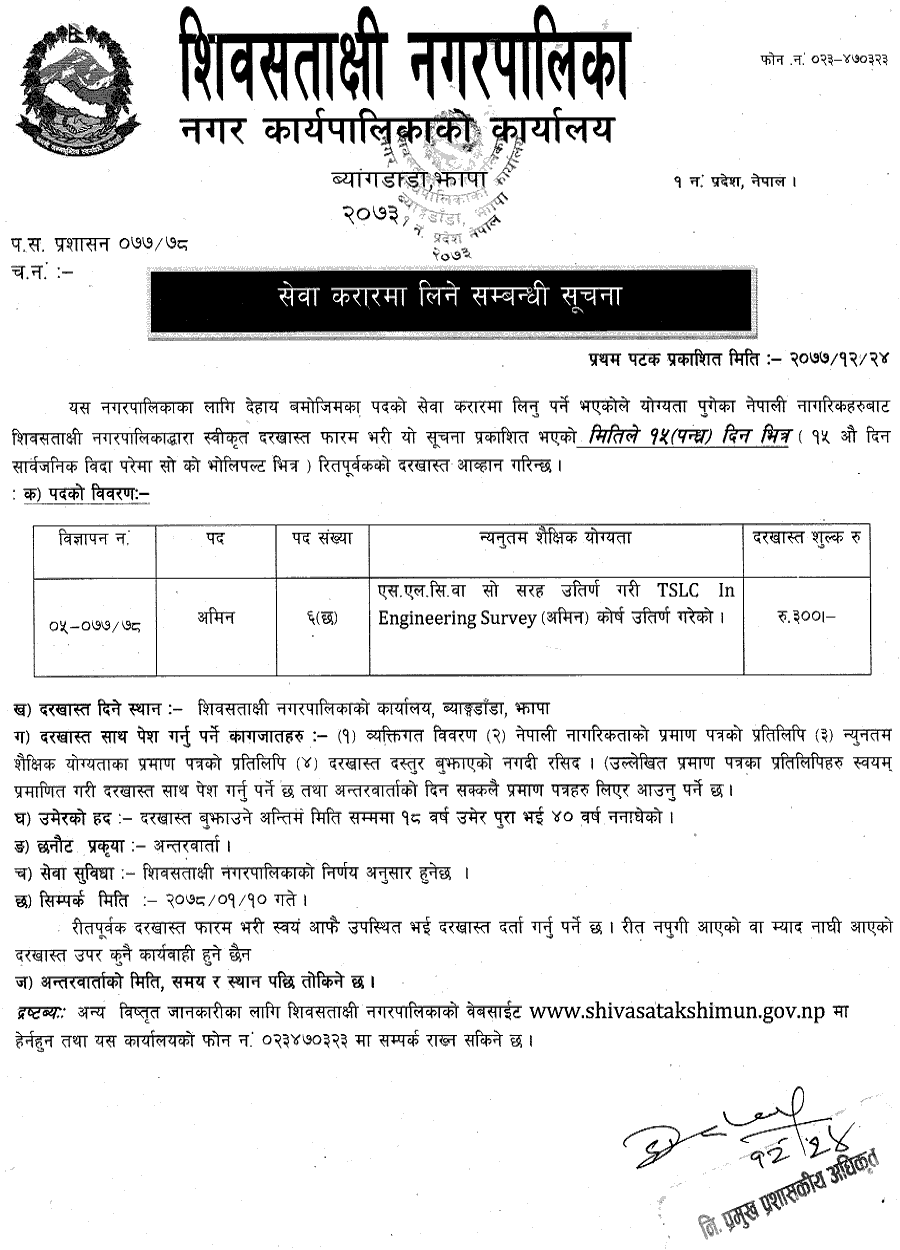 Shivasatakshi Municipality Vacancy for AMIN:
Since the following posts have to be contracted for Shivasatakshi Municipality; Eligible Nepali citizens are invited to submit their application within 15 days from the date of publication of this information by filling the application form approved by Shivasatakshi Municipality.
B) Place of application: - Office of Shivasatakshi Municipality, Bangdanda, Jhapa
C) Documents to be submitted along with the application: - (1) Personal Details (2) Copy of Nepali citizenship certificate (3) Copy of minimum educational qualification certificate (4) Cash receipt of application fee. (Copies of the above mentioned certificates should be self-certified and submitted along with the application and the original certificates should be brought on the day of interview.)
D) Age limit: - At least 18 years of age and not exceeding 40 years by the last date of submission of application.
E) Selection Process: - Interview.
C) Service facility: - As per the decision of Shivasatakshi Municipality.
G) Contact Date: - 2078-01-10.
You have to register the application in person by filling the application form properly. No action will be taken on the application which is overdue or overdue:
H) The date, time, and place of the interview will be decided later.
Note: For more detailed information, visit the website of Shivasatakshim Municipality at www.shivasatakshimun.gov.np and contact this office at 023470323.
First published date: 2077-12-24
Jhapa
Koshi Pradesh
Job Vacancy
Government Job
AMIN