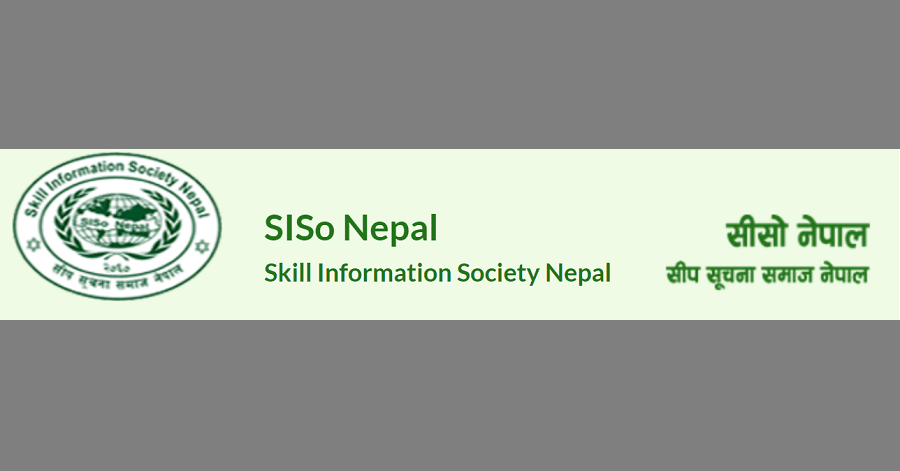 Skill Information Society Nepal (SISo Nepal), Thapagaun, New Baneshwar Kathmandu, Nepal established in 2003, is a national level non-governmental, non-political and non-profit making organization. SISo Nepal works for the human resource and health development of the underprivileged people of Nepal with the aim to establish congenial environment for ensuring basic health rights. SISo Nepal invites job application for the following position.
Job Position: Consultant for CSE Mentoring and Coaching Support
Duration of Contract: Initially 1 year with possibility of extension
Location: Central office (Kathmandu), Frequent travel to program districts in Lumbini and Sudurpaschim province
Qualification: Bachelor's Degree in Public Health/ Bsc. Nursing/BN
Work Experience: Knowledge about and experience in Comprehensive Sexuality Education in Nepal, Interest to work in CSE. Freshers are also encouraged to apply.
Selection Process: Written exam and interview
Application Process:
Qualified candidates should send the application letter explaining their interest for the post along with currently updated CV with two work related references at [email protected]
Last date of Application: January 18 , 2022.
Note: Only short-listed candidates will be invited for interview. Any kind of influence in selection process will automatically disqualify the candidacy. Details of the JD will be included in the contract.
Contact Details:
SISo Nepal
Skill Information Society Nepal
GPO Box: 19237
New Baneshwar, Kathmandu, Nepal
Phone: +977-01-5244696
Email: [email protected], [email protected]
Website: www.sisonepal.org.np
Sudurpashchim Pradesh
Job Vacancy
NGO Job