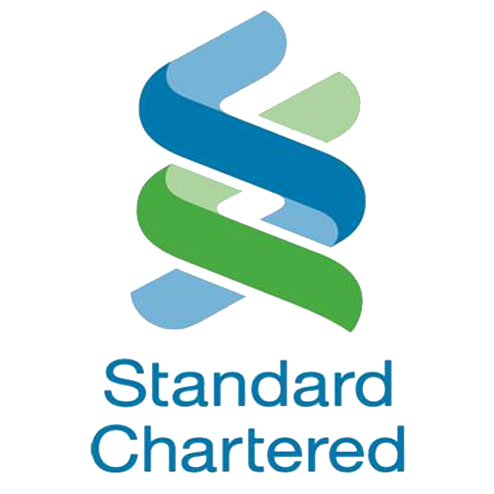 Standard Chartered Bank Nepal Limited Vacancy for Technical Analyst (Junior Officer): Vacancy opens for the position of Technical Analyst (Junior Officer), Technology Support in the Country Information Technology (IT) Department at Standard Chartered Bank Nepal Limited.
To apply, please visit our website: https://scb.taleo.net/careersection/ex/default.ftl and follow the steps below:
Step 1: Go to "Advanced Search" and enter the Requisition ID 2200014845 in the "Job Number" section and click "Search for Jobs"
Step 2: Select the vacancy "Analyst, Tech Support, Online Technology Services" (Requisition ID 2200014845) and click "Apply"
Step 3: Agree on the Privacy Agreement. If you already have Job Account maintained with us, login using your username and password. If you are a new user, click on "New User" and Register.
Step 4: Fill in all the mandatory details and apply for the position
The deadline for receipt of all applications is 30th June 2022, 4:44:00 AM
Job: Technology
Primary Location: Asia-Nepal-Kathmandu
Schedule: Full-time
Employee Statu: Permanent
Posting Date: 14/Jun/2022, 7:35:27 AM
Unposting Date: 30/Jun/2022, 4:44:00 AM
The Role Responsibilities
To provide 1st line technical support for all desktop-related business products. Accountable for the implementation and ongoing verification of Security patches (OS and Virus) within SCB locations. And ensure that the users are satisfied with the support and do follow-ups if the issues are resolved in a sincere and timely manner following all the SCB procedures and Remedy tickets updates in a timely fashion.
To support the Standard Chartered businesses to ensure a secure, stable and highly resilient environment.
To manage and coordinate Data Centre operations. To provide support and services of the Banks data centre operation ensuring a secure, stable and highly resilient environment without any error in operation & processing.
To assist in new implementations or upgrades in existing systems, including project management, tracking and reporting.
To manage IT vendors, monitor IT devises procurement and payment status to concerned vendor
To assist in the provision of business recovery sites to give the ability to conduct business transactions and monitor exposure in the event of a disaster.
Responsible for the enforcement of global strategies and standards in all Standard Chartered locations including ensuring risk/compliance and security/build standards are followed.
Problem & SRM management – outstanding incident management, call logging; call reporting including high severity problem control. All Remedy-related initiatives and updates. Ensuring standards are adhered to, or dispensations raised.
Work closely with ITSC, CTM and OTS team and PSS to provide technical support to local users and local systems.
Work in coordination with ATM custodian for quality ATM service.
Risk Management
Assist Technology Risk Management team, ensuring monitoring, reviewing and remediating.
Assist IT service management team, ensuring business continuity plan (BCP) and disaster recovery plan are in place, to give the ability to conduct business transactions and monitor exposure in the event in a disaster.
Risk management control, KCS, KCI reporting, including technical audit compliance, directly and indirectly.
Governance
Ensuring day-to-day activities comply with the technology policy and procedure including compliance with local banking laws and anti-money laundering regulations and guidelines.
Regulatory & Business Conduct
Display exemplary conduct and live by the Group's Values and Code of Conduct.
Take personal responsibility for embedding the highest standards of ethics, including regulatory and business conduct, across Standard Chartered Bank. This includes understanding and ensuring compliance with, in letter and spirit, all applicable laws, regulations, guidelines and the Group Code of Conduct.
Lead to achieve the outcomes set out in the Bank's Conduct Principles: [Fair Outcomes for Clients; Effective Financial Markets; Financial Crime Compliance; The Right Environment.] *
Effectively and collaboratively identify, escalate, mitigate and resolve risk, conduct and compliance matters.
Our Ideal Candidate
Technical – Must have
Strong PC / Server applications skills
In-depth knowledge of client-server technologies
Strong understanding of telecommunications
Strong will to achieve business objectives
Project Management skills
Microsoft Windows Technical skills
SIP line and Telephony system basic technical skills
Audio/Video tools and platforms, i.e Skype for business, blue jeans, Zoom, MS Teams
Technical – Nice to have
Business knowledge and understanding
Non-Technical – Must have:
Strong interpersonal skills
Service Management skills and techniques
Ability to work effectively as part of global team
Very good communications skills
Completing tasks within deadlines
Man management of external (vendor) resources
Ability to train operational staff in new procedures
Strong troubleshooting/problem assessment skills
Must be able to prioritise tasks
Must be flexible in terms of tasks
Banking experience
About Standard Chartered
We're an international bank, nimble enough to act, big enough for impact. For more than 160 years, we've worked to make a positive difference for our clients, communities, and each other. We question the status quo, love a challenge and enjoy finding new opportunities to grow and do better than before. If you're looking for a career with purpose and you want to work for a bank making a difference, we want to hear from you. You can count on us to celebrate your unique talents. And we can't wait to see the talents you can bring us.

Our purpose, to drive commerce and prosperity through our unique diversity, together with our brand promise, to be here for good are achieved by how we each live our valued behaviours. When you work with us, you'll see how we value difference and advocate inclusion. Together we:
Do the right thing and are assertive, challenge one another, and live with integrity, while putting the client at the heart of what we do
Never settle, continuously striving to improve and innovate, keeping things simple and learning from doing well, and not so well
Be better together, we can be ourselves, be inclusive, see more good in others, and work collectively to build for the long term
In line with our Fair Pay Charter, we offer a competitive salary and benefits to support your mental, physical, financial and social wellbeing.
Core bank funding for retirement savings, medical and life insurance, with flexible and voluntary benefits available in some locations
Time-off including annual, parental/maternity (20 weeks), sabbatical (12 weeks maximum) and volunteering leave (3 days), along with with minimum global standards for annual and public holiday, which is combined to 30 days minimum
Flexible working options based around home and office locations, with flexible working patterns
Proactive wellbeing support through Unmind, a market-leading digital wellbeing platform, development courses for resilience and other human skills, global Employee Assistance Programme, sick leave, mental health first-aiders and all sorts of self-help toolkits
A continuous learning culture to support your growth, with opportunities to reskill and upskill and access to physical, virtual and digital learning
Being part of an inclusive and values driven organisation, one that embraces and celebrates our unique diversity, across our teams, business functions and geographies - everyone feels respected and can realise their full potential.
Recruitment assessments - some of our roles use assessments to help us understand how suitable you are for the role you've applied to. If you are invited to take an assessment, this is great news. It means your application has progressed to an important stage of our recruitment process.
Banking Career
Job Vacancy
Banking Job