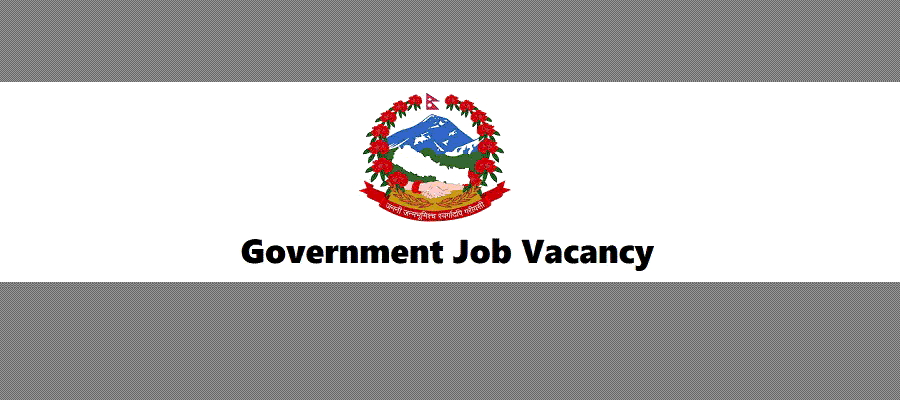 Sunkoshi Rural Municipality (Gaupalika), office of rural municipal executive, Mulkharka, Okhaldhunga, Province 1 invites job applications for various positions (health services) on contract service.
As the vacancies in the health institutions under Sunkoshi Rural Municipality have to be filled as per the details; This information has been published by the interested Nepali citizens who have reached the following qualifications to call for applications within 15 days from the date of publication of this information.
1) Qualifications and experience
PCL Level Passed Certificates as well as Renewed Documents (Health Assistant - HA)
Certificate of Nepal Health Professional Council Number (HA and AHW)
Nepal Nursing Council Number Certificate (Staff Nurse, ANM)
Staff Nurse / ANM Pass Certificate
Special priority will be given to those who have received SBA Training
Lab Technician / Lab Assistant Pass Certificate and Council Registration Number
Passed at least 8th grade (Office Helper)
At least 18 years of age and not exceeding 35 years of age and in case of women not exceeding 40 years of age
2) Exam Date Time and Examination Center: Will be published later.
3) Last date for submission of application: The last day for submission of application till 2079-04-01, if there is a public holiday, the next day Within office hours.
4) Documents to be submitted along with the application:
Application form
Receipt of payment of application fee
Copy of Nepali citizenship
Copy of minimum educational qualification and character certificate prescribed for the advertised post
3 passport size photos
A copy of the certificate of any training and experience
6) Place of work: Health institutions under Sunkoshi Rural Municipality
7) Service facility: As per the mutual agreement
8) For detailed information you can contact Sunkoshi on 9843119003, 9860719102, and 9852842203.
9) Apart from this, other matters shall be in accordance with the prevailing law.
(First notice published on 2079-03-19)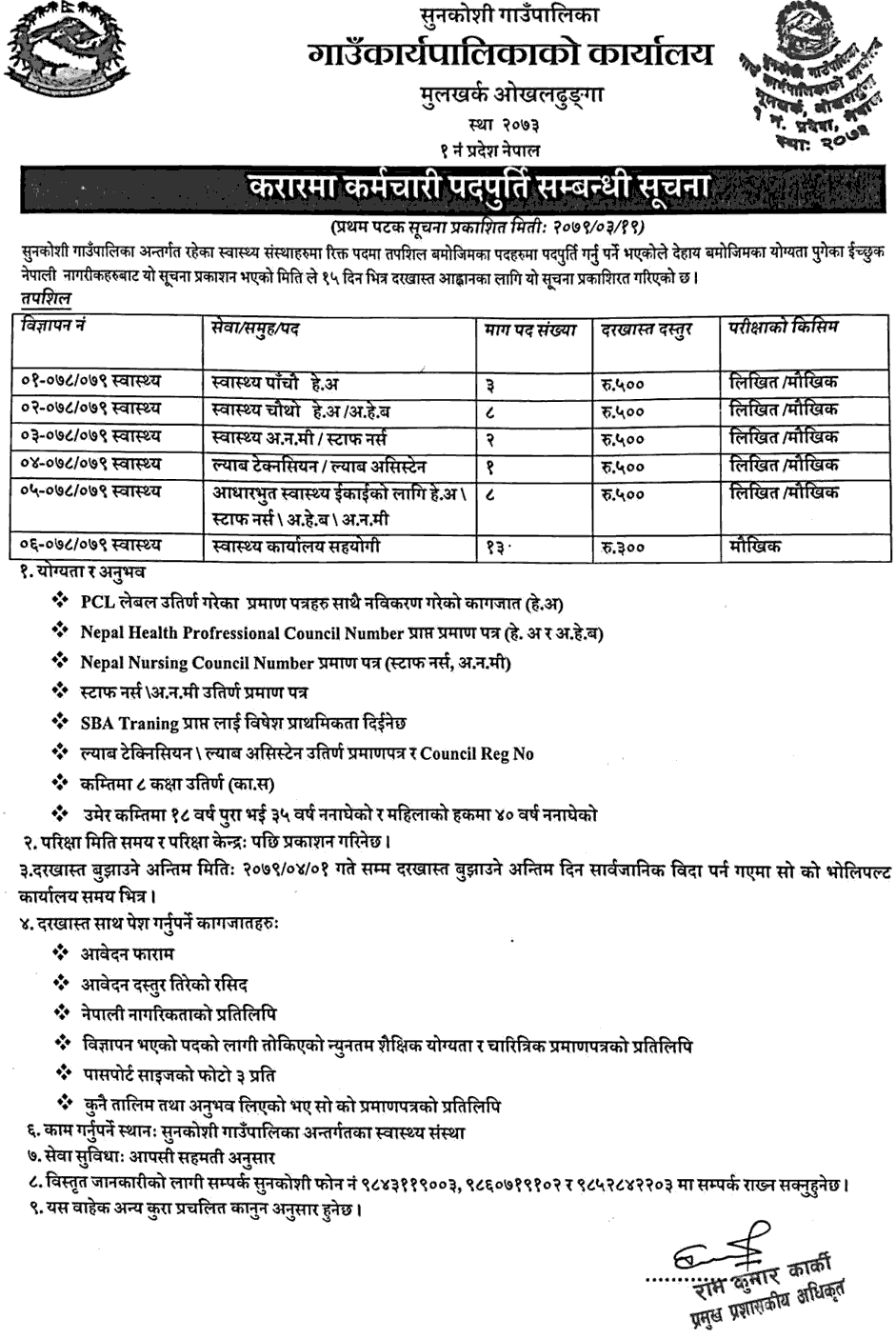 Okhaldhunga
Koshi Pradesh
Job Vacancy
Health Job
Government Job