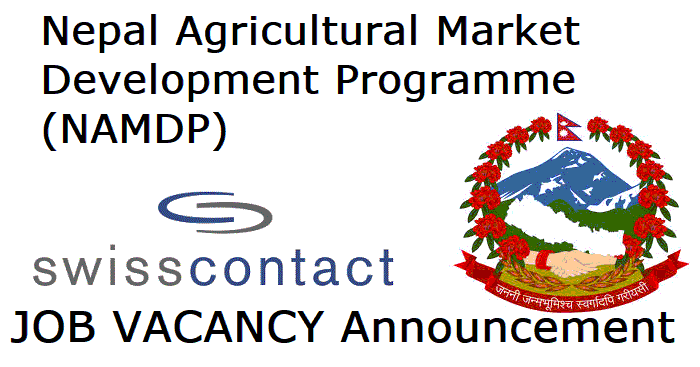 Swisscontact's Sahaj Project in Nepal: Job Opportunity for MRM Officer
Are you a Nepali citizen looking for a challenging and meaningful job opportunity in The Koshi Province? Consider applying for the Monitoring and Result Measurement (MRM) Officer position at Sahaj, a Swiss Agency for Development and Cooperation (SDC) project implemented by Swisscontact and CEAPRED.
About the Sahaj Project
The Nepal Agricultural Market Development Programme (NAMDP), also known as Sahaj, is a bilateral project between the Government of Nepal and the Government of Switzerland. The project aims to improve access to services and innovation for agri-business in The Koshi Province, with a focus on increasing demand for smallholders' produce, including them in value-added supply chains, and building resilience in rural communities through higher employment and income.
Position: Monitoring and Result Measurement (MRM) Officer
Place of work: Biratnagar, The Koshi Province
As the MRM Officer, you will be responsible for monitoring and evaluating the impact of Sahaj's interventions in The Koshi Province. You will collect and analyze data, prepare reports, and work closely with the project team to ensure that the project's objectives are being met. This is a full-time position based in Biratnagar, The Koshi Province.
Application Procedure
To apply for this position, please visit the Swisscontact website (https://www.swisscontact.org/en/countries/nepal/jobs) to review the Job Description and requirements. If you meet the qualifications, submit your updated CV (maximum 4 pages) and a motivation letter to [email protected] by 11:59 PM Nepali time on April 10, 2023. Be sure to also fill out the "Job Application Form" available on the website.
Swisscontact Nepal will only contact shortlisted candidates for the selection process. The organization promotes workforce diversity and encourages candidates from discriminated groups to apply.
The Sahaj project is an exciting opportunity to contribute to the development of Nepal's agri-business sector while gaining valuable experience in monitoring and evaluation. If you're a qualified Nepali citizen looking for a new challenge, don't hesitate to apply for the MRM Officer position at Sahaj.
Biratnagar
Job Vacancy
INGO Jobs