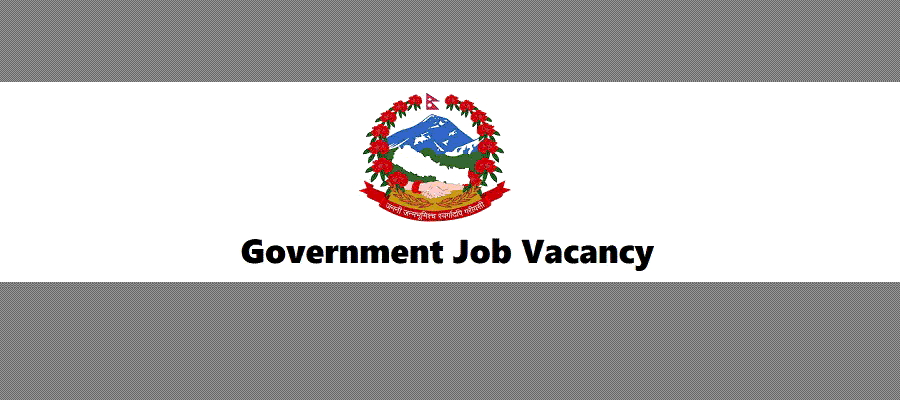 Job Announcement: Tinau Rural Municipality, Lumbini Province, Nepal
Tinau Rural Municipality Office, located in Dobhan, Palpa, is inviting dedicated and qualified Nepali citizens to apply for service contract positions. Here are the details:
1. Agriculture Graduate Technical (Officer 6th)
Advertisement No.: 03/080/081
Vacancies: 1
Minimum Educational Qualification: Bachelor's Degree in Agricultural Science from a recognized university or educational institution.
2. Animal Graduate Technical [Veterinarian] (Officer 6th)
Advertisement No.: 04/080/081
Vacancies: 1
Minimum Educational Qualification: Registered veterinarian with Nepal Veterinary Council with a graduation degree in veterinary (B.VSc. & A.H./B.V.Sc.) from a recognized institution.
Application Details:
Examination Fee: Rs. 1000. Deposit this fee in the Internal Revenue Account No. 0813000028 of Laxmi Sunrise Bank of Tinau Rural Municipality.

Age Limit: Males and Females: 21 to 35 years. Upper limit for females: 40 years.

Application Submission Venue: Tinau Rural Municipality Office, Dobhan Palpa.

Deadline for Application: 2080/06/30 during office hours

Application Form: Available on the Tinau Rural Municipality website or from the village municipality office.

Selection Process: As per the technical staff management procedures, 2075 of Tinau rural municipality.

Required Documents:

Attested copy of citizenship
Character certificate copy
3 passport size photographs
Experience documentation
Certificate of minimum qualification

Service Benefits: As per Section 8 of Agricultural Graduate Technical Operation Procedure, 2080 at the local level. Additional benefits will be decided by the rural municipality.
This announcement was first published on 2080/06/15. Interested candidates are requested to apply within 15 days from the publication date, ensuring all documentation is in order.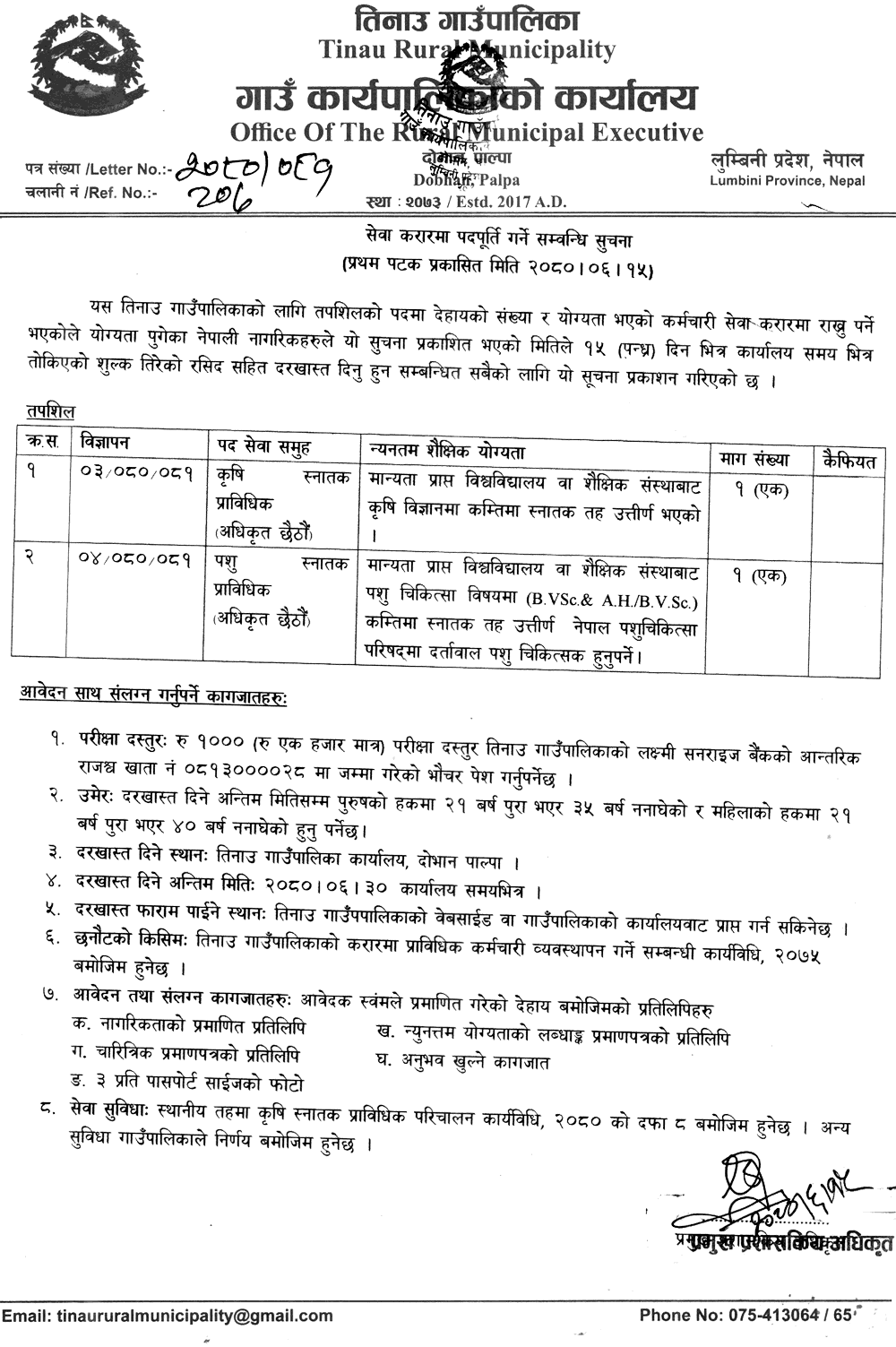 Veterinary Job
Agriculture Job
Palpa
Lumbini Pradesh
Job Vacancy
Government Job