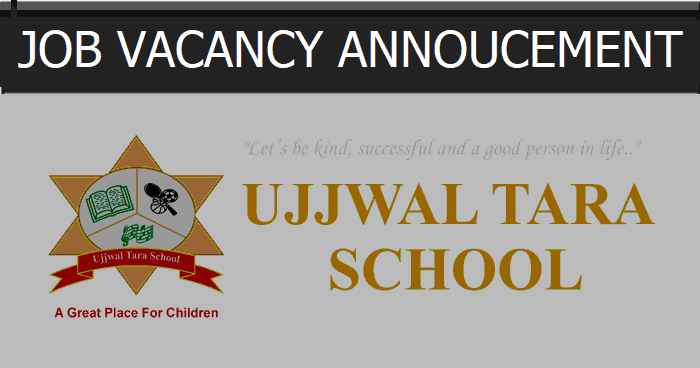 Join the Progressive Education System at Ujjwal Tara School: Vacancy Announcement
Are you passionate about education and looking to develop your career in a progressive and innovative school environment? Ujjwal Tara School is currently seeking applications for the following positions:
1. Math/Opt Math/Science -Secondary Level Teacher
2. Nepali Lower Secondary Level Teacher
2. Sports Teacher -Full-time
To be considered for these positions, applicants must have:
A minimum of a Bachelor's degree in a related subject with at least 2 years of experience
Good command of written and spoken English
Dedication and commitment to the education field
At Ujjwal Tara School, we pride ourselves on our progressive education system and are looking for teachers who share our vision and values. As part of our team, you will have the opportunity to work with motivated students and colleagues in a dynamic and supportive learning environment.
To apply, please send an updated CV with the latest photo to [email protected] within 7 days of this announcement.
Only shortlisted candidates will be contacted for an interview.
We offer an attractive salary package and are located in a convenient area, south of Suncity Apartment, near Pepsicola.
If you have any questions about the positions or the application process, please contact us at +977-01-4993480/ +977-1-5908058.
Published on 27th March 2023
Teaching Jobs
Job Vacancy
School Job