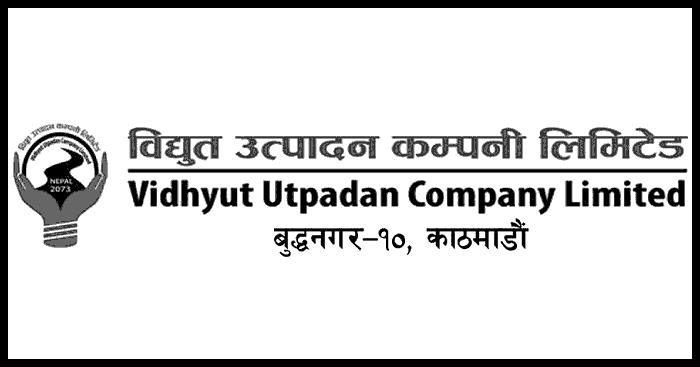 Vidhyut Utpadan Company Limited, Buddhanagar-10, Kathmandu, and its subsidiaries have to be filled through open competition in contract service vacancies. This notice has been published for the information of all concerned.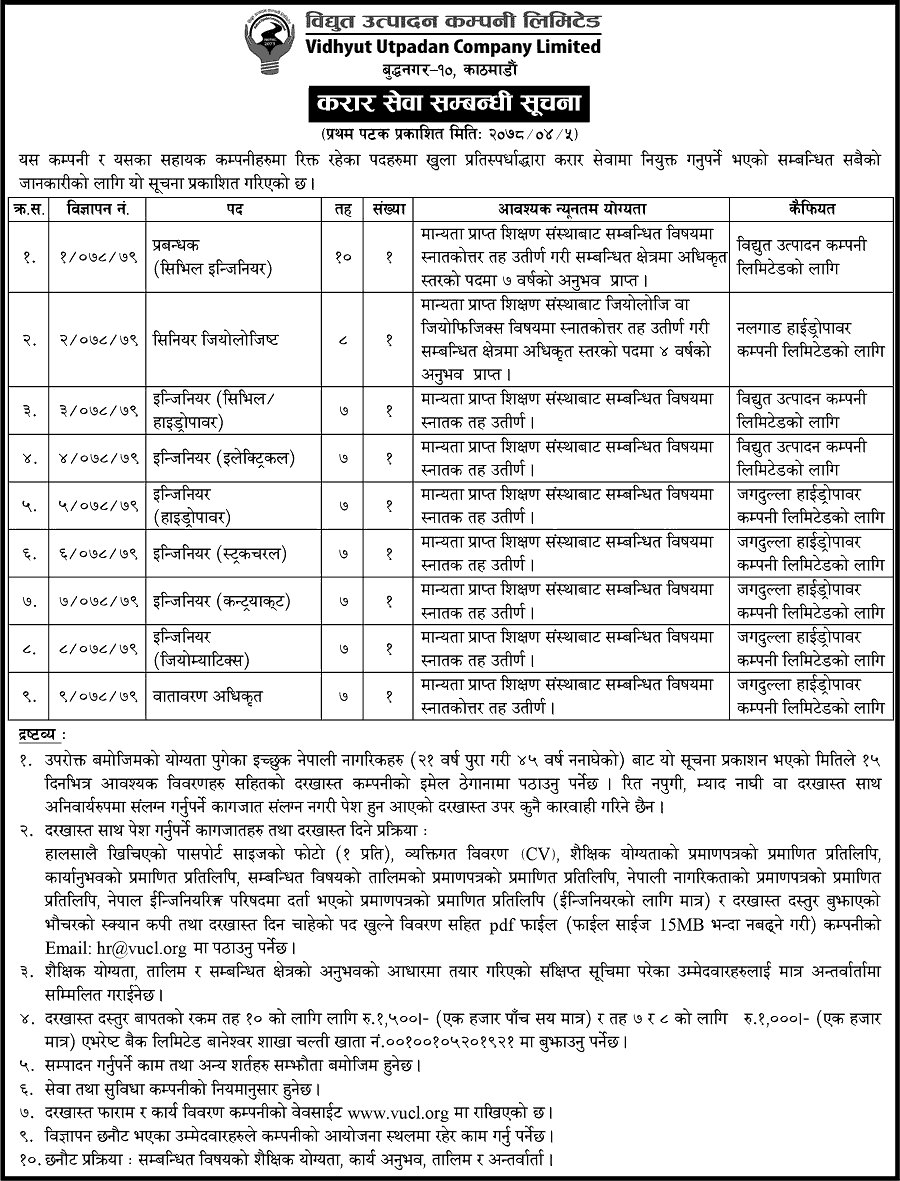 Note:
1) Interested Nepali citizens who have reached the above qualifications (having completed 21 years and not exceeding 45 years) should send the application with the required details to the email address of the company within 15 days from the date of publication of this notice. No action will be taken on the application submitted without due process, deadline, or without attaching the documents that must be attached with the application.
2) Documents to be submitted along with the application and application process:
Recently taken passport size photo (1 copy), personal details (CV), a certified copy of educational qualification certificate, a certified copy of work experience, a certified copy of training certificate of related subject, a certified copy of the certificate of Nepali citizenship, a certified copy of certificate registered with Nepal Engineering Council (for an engineer) Only) and submitted the application fee, a scanned copy of the bank voucher and a PDF file (file size not exceeding 15MB) with details of the position to be applied for should be sent to the company's Email: [email protected].
3) Only shortlisted candidates based on their educational qualifications, training, and experience in the field will be included in the interview.
4) The amount for the application fee: Rs. 1,500 for level 10 (one thousand five hundred only) and Rs. 1,000 (one thousand only) for levels 7 and 8 Everest Bank Limited Baneshwor Branch Current Account No. 00100105201921.
5) Job Description and other conditions will be as per the agreement.
6) Services and facilities will be as per the rules of the company.
7) The application form and job description are available on the company's website www.vucl.org.
8) Candidates who have been selected for advertisement will have to work at the company's venue.
9) Selection Process: Educational Qualification, Work Experience, Training, and Interview of the related subject.
Contact Details:
Power Generation Company Limited
Rudramati Marg, Buddhanagar, Kathmandu-10, Nepal
Phone: +977-1-4788680
Website: www.vucl.org
Hydropower Jobs
Job Vacancy
Engineering Job