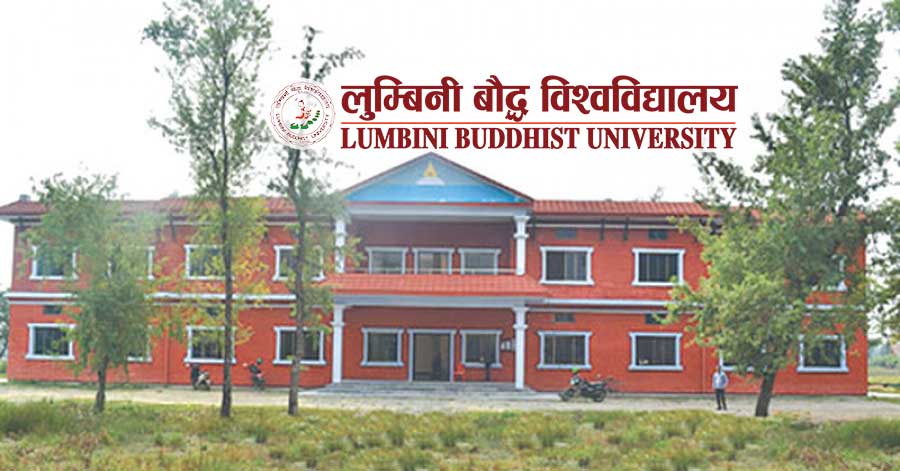 Lumbini Buddhist University Notice regarding the call for applications for the post of Assistant Professor: Since Lumbini Buddhist University Humanities and Social Sciences Faculty of Humanities and Social Sciences have to be filled in contract service through open competition for the post of Assistant Professor in the subject mentioned in the schedule; Applications are invited from eligible Nepalese citizens within the specified time period. No action will be taken on applications received before the due date and not received properly. For other detailed information, the university website www.lbu.du.np can be viewed.
Details
Assistant Professor (Law) - 4 (Four)
Services: As specified in the contract
Minimum Qualification of the concerned candidate
1) Completed 21 years and not exceeding 45 years.
2) Passed Post Graduate Level (LLM) in Law with at least 2nd Class.
3) Having obtained the certificate of an advocate.
Last date for submission of application: 2079 till 5th Ashoj
Written Exam Date: 2079 Ashoj 8th, 9 AM
Presentation and class observation date: 2079 Ashoj 9th
Interview date: 2079 Ashoj 11th
Application Fee: 3500
Exam Syllabus: It is available on the university website.
The application can be submitted through the university website www.career.lbu.edu.np. The application fee should be deposited in the name of Lumbini Buddhist University in Everest Bank Lumbini branch account number 04100105200312 and the voucher should be submitted online.
Lumbini Buddhist University
Lumbini, Rupandehi, Nepal
Phone: 071-404088
Email: [email protected] / [email protected]
First published date: 2079-05-27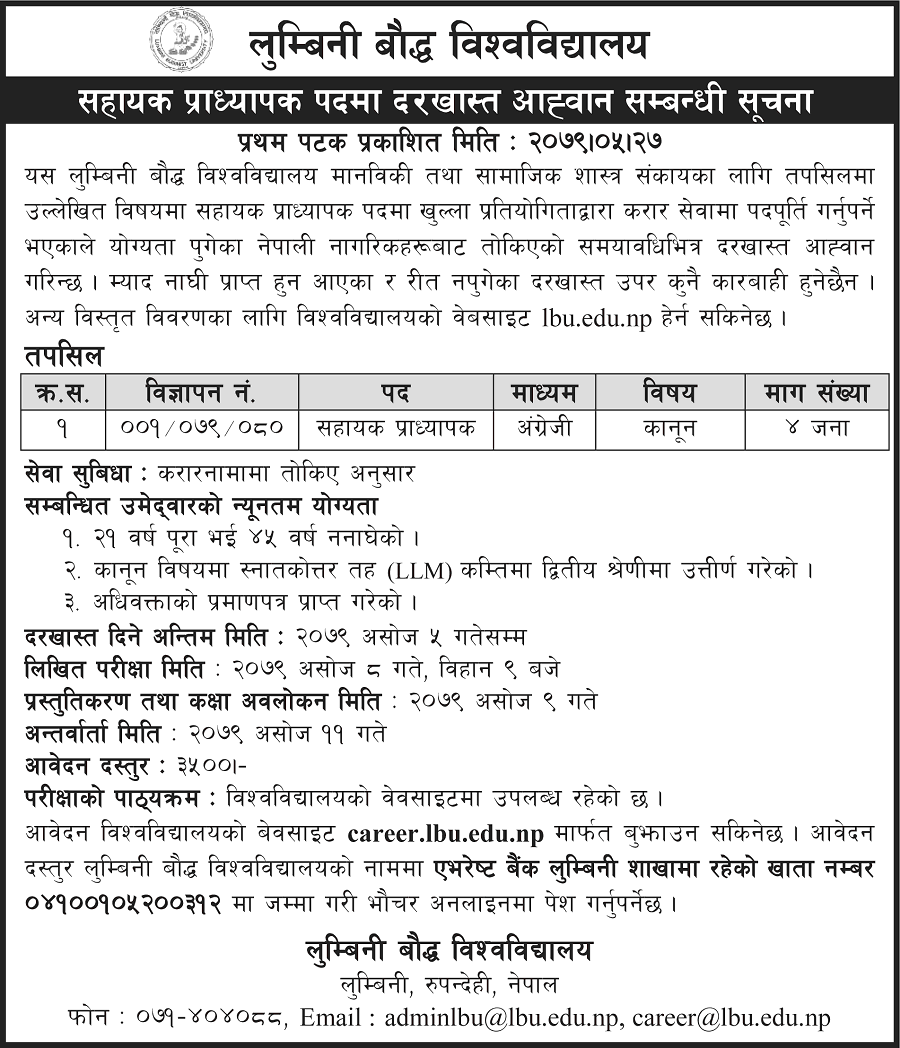 Rupandehi
College Job
Teaching Jobs
Job Vacancy