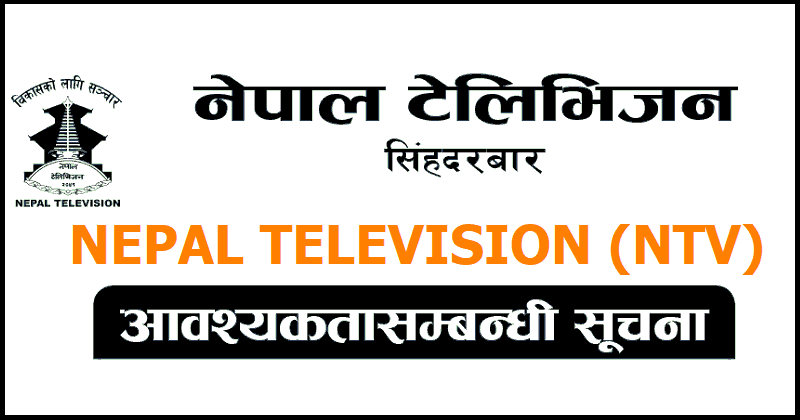 Nepal Television (NTV) Vacancy for News Anchor: Since a presenter (Nepali/English) is required for the presentation of news and informative content broadcasted on Nepal Television News Channel; Applications are invited as follows. The application form can be obtained from the Nepal Television website www.ntv.org.np.
The following:
Positions: New Anchor (Nepali / English) /News Presentor
1) Required Number: 10 (Nepali 7, English 3)
2) Minimum educational qualification: At least graduation or equivalent from a recognized educational institution. Eligibility will be given to candidates with proficiency in news presentation and good knowledge of the relevant language.
3) Age limit: completed 18 years and not exceeding 35 years by Ashoj 03, 2079.
4) Type of work: news editing and presentation
5) Type of service: To perform news presentation work by making a contract according to the need to get remuneration according to the rate and standards of Nepal Television program production cost 2073 (second amendment 2076).
6) Mode of selection: Practical and interview test of candidates selected from shortlisting.
7) Last date and place for submission of application: The application form can be submitted till 2079 Ashoj 10 by filling the necessary details in the application form with copies of certificates of citizenship, latest educational qualification, training, experience, etc. to the email address of Nepal Television Central Office Sinhdarwar: [email protected].
8) List of candidates selected from shortlisting and exam program application deadline within 7 days on Nepal Television's website www. It will be placed on ntv.org.np.
9) No action will be taken on late applications.
First published date: 2079-06-04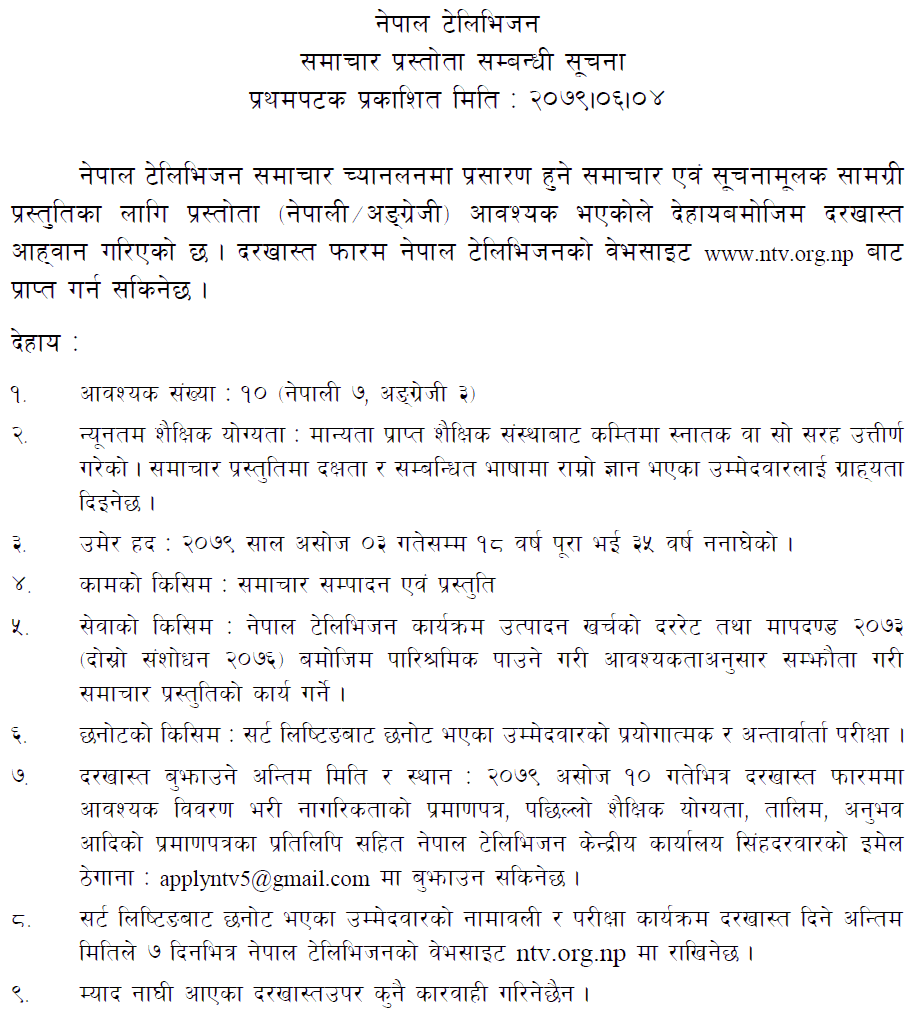 Job Vacancy
Government Job