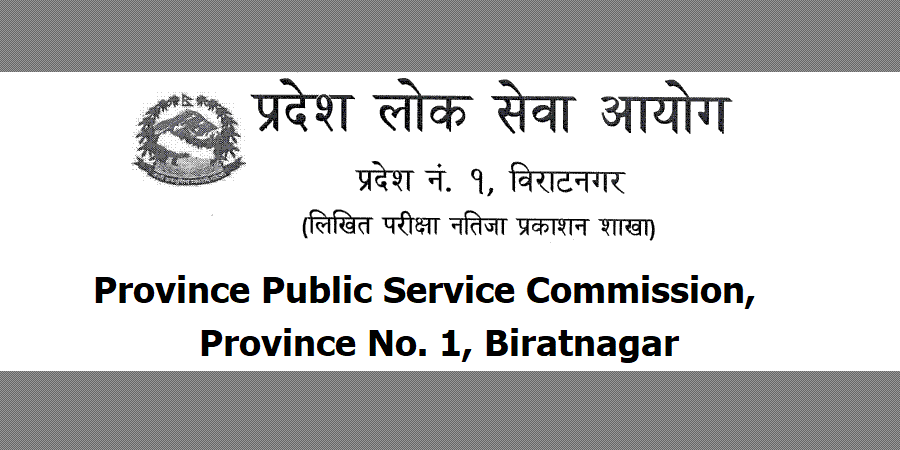 Pradesh 1 Lok Sewa Aayog Vacancy for HA, Staff Nurse, AHW, ANM, Lab Assistant (Revised): Province Public Service Commission, Province No. 1, Biratnagar, Nepal (Information Communication Technology and Publishing Branch) Notice regarding the addition of posts for technical, health services, various groups, assistant level 5th level, and assistant level 4th internal competition open and inclusive posts under local government service.
Province Public Service Commission, Province No. 1, Biratnagar in Gorkhapatra dated 2079-08-05 has published an advertisement for internal competition, inclusive and open recruitment for the post of assistant level 4th level and 5th level (technical) under the following groups of health services under the local government service. The number required for the addition of the post is received as follows. This notification has been published for the information of all concerned regarding the addition of the post as follows.
Candidates who meet the prescribed minimum qualifications will apply through the commission's online application system https://psconline.p1.gov.np. Candidates selected from the competitive examination will be recommended to local level according to the order of preference.
Revised Notice published dated 2079 Mangsir 26.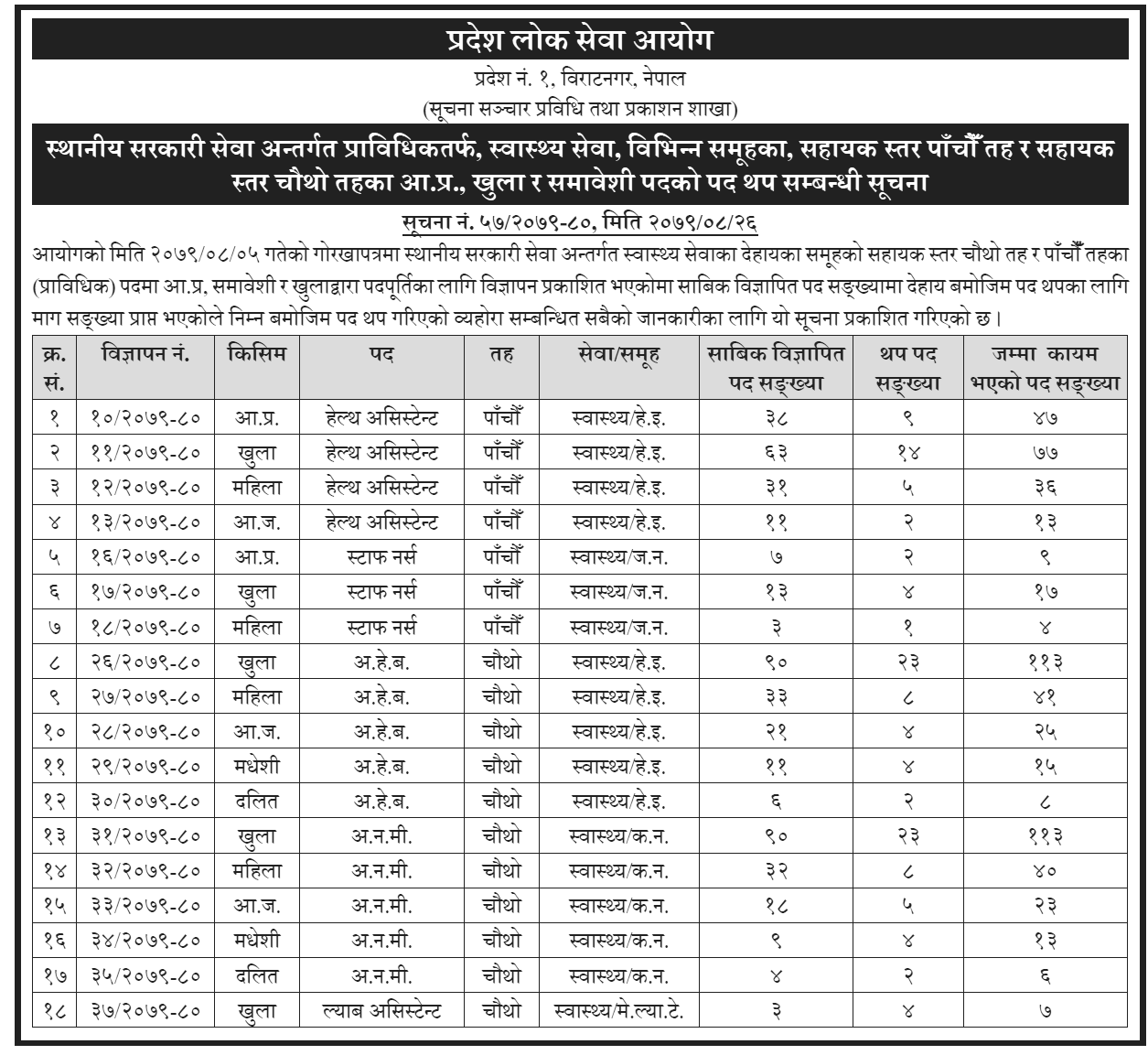 First Notice Published on 2079 Mangsir 5


Hospital Job Vacancy
Koshi Pradesh
Job Vacancy
Health Job
Government Job