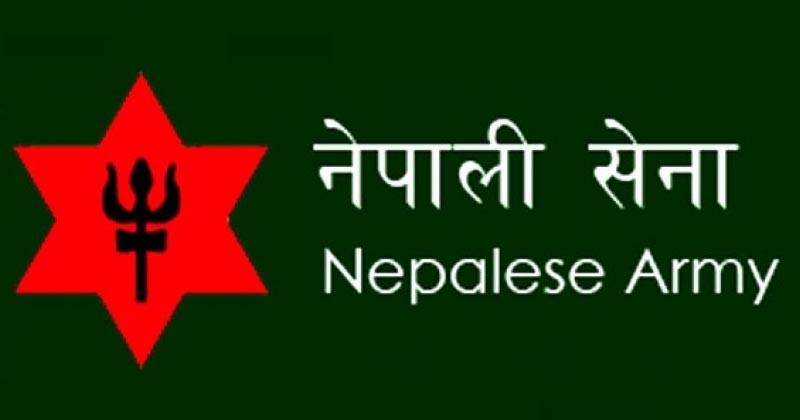 Directorate of Military Welfare, Headquarters Department, Janggi Adda Notification regarding recruitment in contract service/daily wages
Since the posts mentioned below are to be filled for the following written bodies under Shri Sainik Kalyankari Kosh; Interested Nepali citizens are requested to fill out the application form within 15 days from the date of publication of this notice. The necessary qualifications and selection process for the mentioned posts are kept on the website of the Nepali Army www.nepalarmy.mil.np.
Place of Obtaining and Submission of Application Form: For Cleaners (Daily Wages) at Sainik Hospital, Nepalganj (Phone No. 081-565312) and for other posts at Directorate of Military Welfare, Bhadrakali (Contact No. 01-4225943).
Last date for submission of application: Date 2079/11/03 at 1700 hrs.
Dated 2079/10/18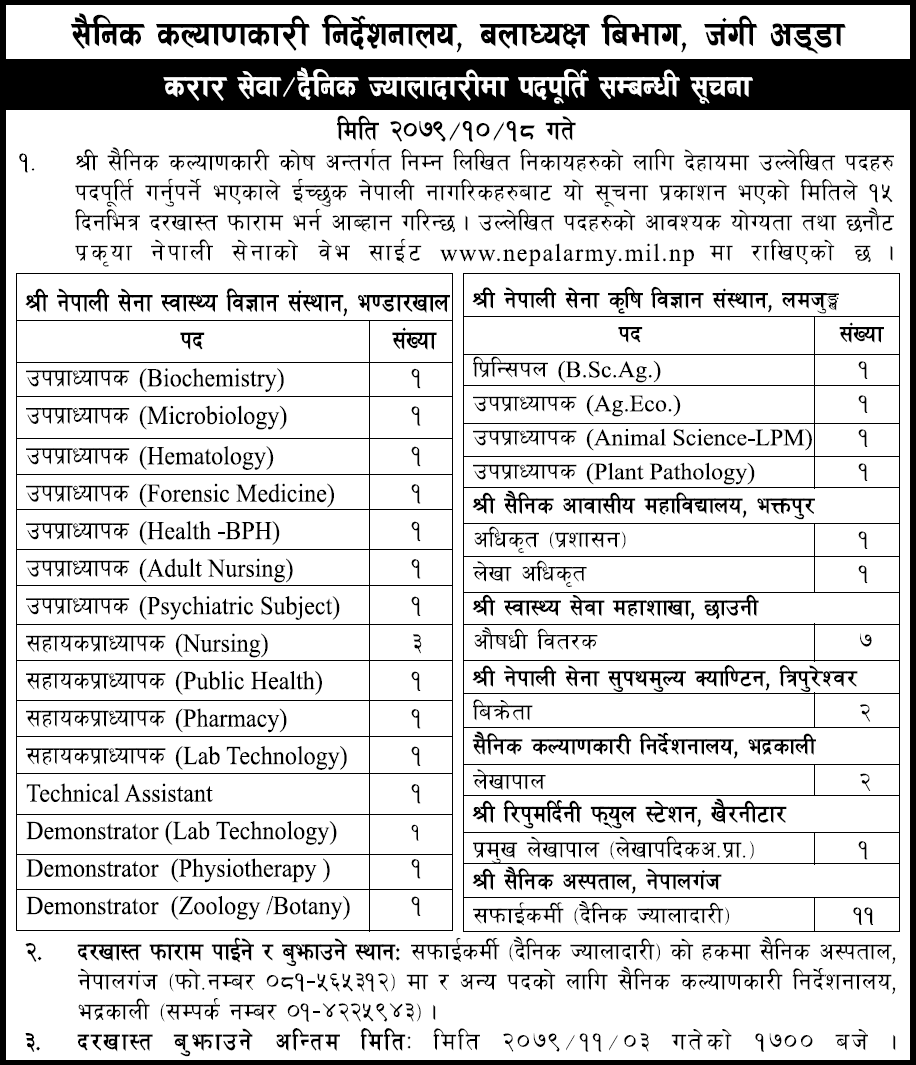 Hospital Job Vacancy
Nepal Army
Job Vacancy
Health Job