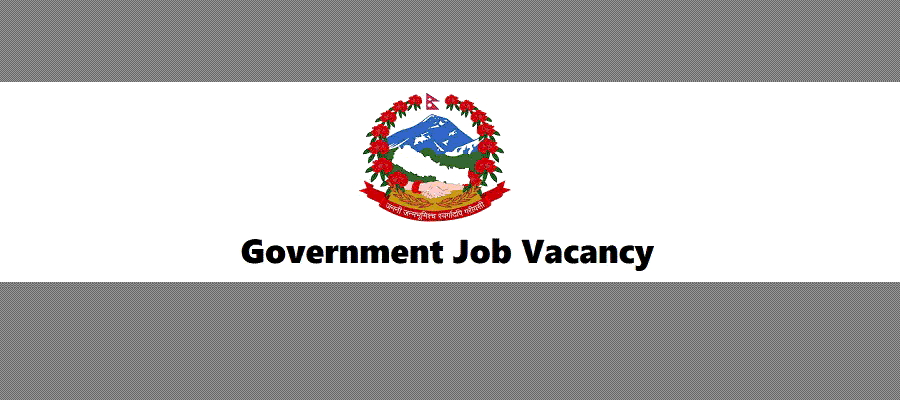 Vyas Municipality in Damauli, Tanahun, Gandaki Province, Nepal invites applications from eligible candidates for the position of facilitator for the Farmer Registration Program.
Position: Facilitator for Farmer Registration Program (Sahajkarta)
Number of Vacancies: 10
Job Description:
The facilitators will be responsible for collecting and entering data for the Farmer Registration Program in Ward No. 6 and Ward No. 11 of Vyas Municipality. They will work to register farmers and provide identity cards to them, in accordance with the program of the Ministry of Animal and Poultry Development.
Eligibility Criteria:
Completed JT/JTA or equivalent degree in Agriculture and Animal Science from a recognized educational institution.
Basic computer knowledge and ability to use an Android mobile, tablet or laptop.
Nepali citizenship and current address certificate.
Receipt of collection of prescribed duties in the revenue branch of Vyas municipality.
Three passport size photographs.
Salary and Benefits:
Selected candidates will receive a service facility of 75 rupees per household for collecting and entering data according to the farmer registration program procedure or as per the agreement.
Application Process:
Interested and eligible candidates can submit their applications along with the application fee of Rs. 100 to the Vyas Municipality Agricultural Development Sub-branch by Baishakh 3, 2080. Shortlisted candidates will be called for an interview.
Preference will be given to local candidates who have taken an agricultural survey before.
For further information, interested candidates may contact the Agricultural Development Sub-branch of Vyas Municipality.
Date of Publication: 2079/12/27
Municipal Executive Office Vyas Municipality, Damauli, Tanahun, Gandaki Province, Nepal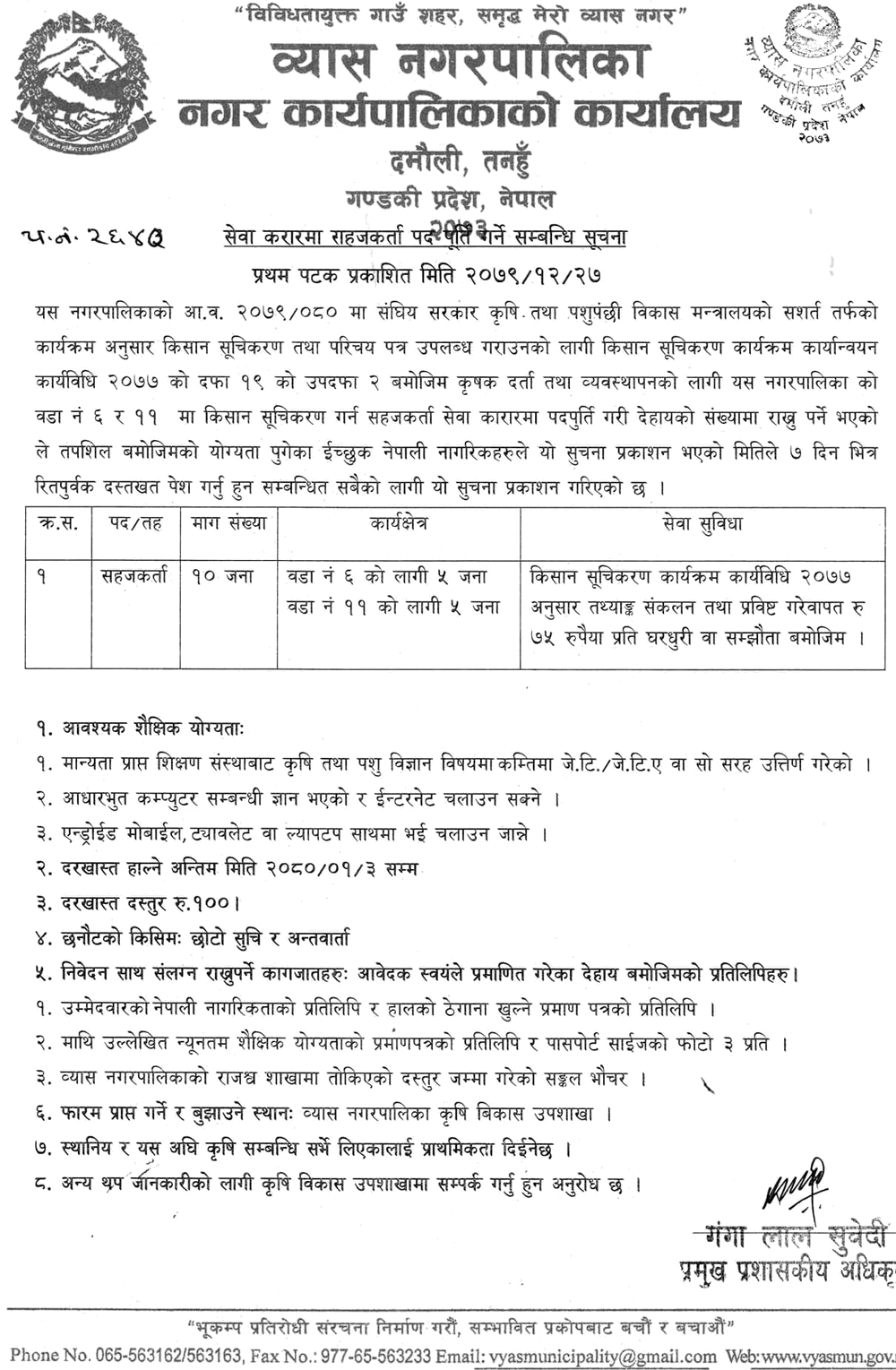 Gandaki Pradesh
Tanahun
Job Vacancy
Government Job