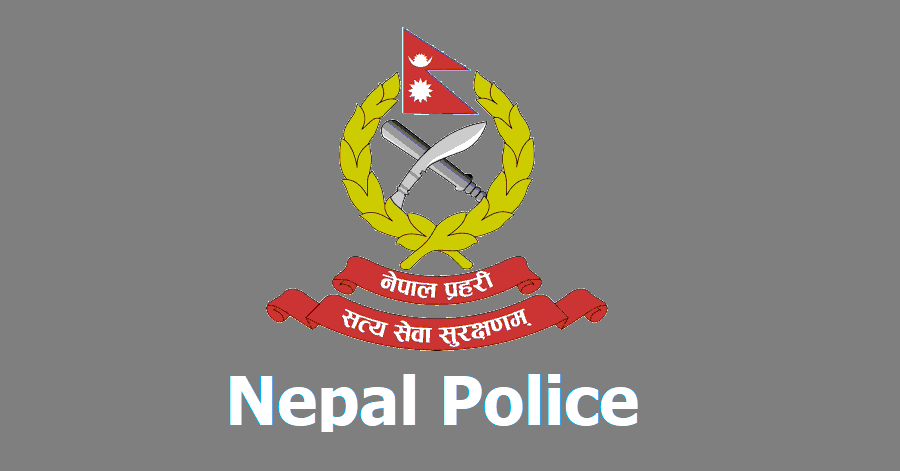 Nepal Police (Nepal Prahari) resumed the Vacancy Application process of Police Inspector (Janapad) and Karyalaya Sahayogi (Bhanchhe, Hajam, Silai Katai, Kuchikar, and Dhobi).
According to the inclusive provision through open competition in Nepal Police; Advertisement No. 42/078/79 was published by the Police Headquarters on 2078-08-10 to fill the vacancies. The term notice issued in accordance with the short-term interim order dated 2078-09-20 has been received in this office on 2078-09-22 regarding the transfer of office assistants (Bhanchhe, Hajam, Silai Katai, Kuchikar, and Dhobi) to the esteemed Supreme Court.
Accordingly, this notice has been published for the information of all concerned regarding the last 1 (one) day dated 2078-09-23, the application distribution, and the registration work date 2078-11-30 dated 1 (one) day only.
Other conditions related to the application will be as mentioned in the previously published advertisement.
Information regarding the first phase of the examination (Preliminary Health Examination and Physical Fitness Exam Schedule) dated 2078-12-10 is also provided on the website of Nepal Police: www.nepalpolice.gov.np.
Police Headquarters
Department of Human Resources and Administration
Admission Selection Division
Naxals, Kathmandu.
Date: 2078-11-25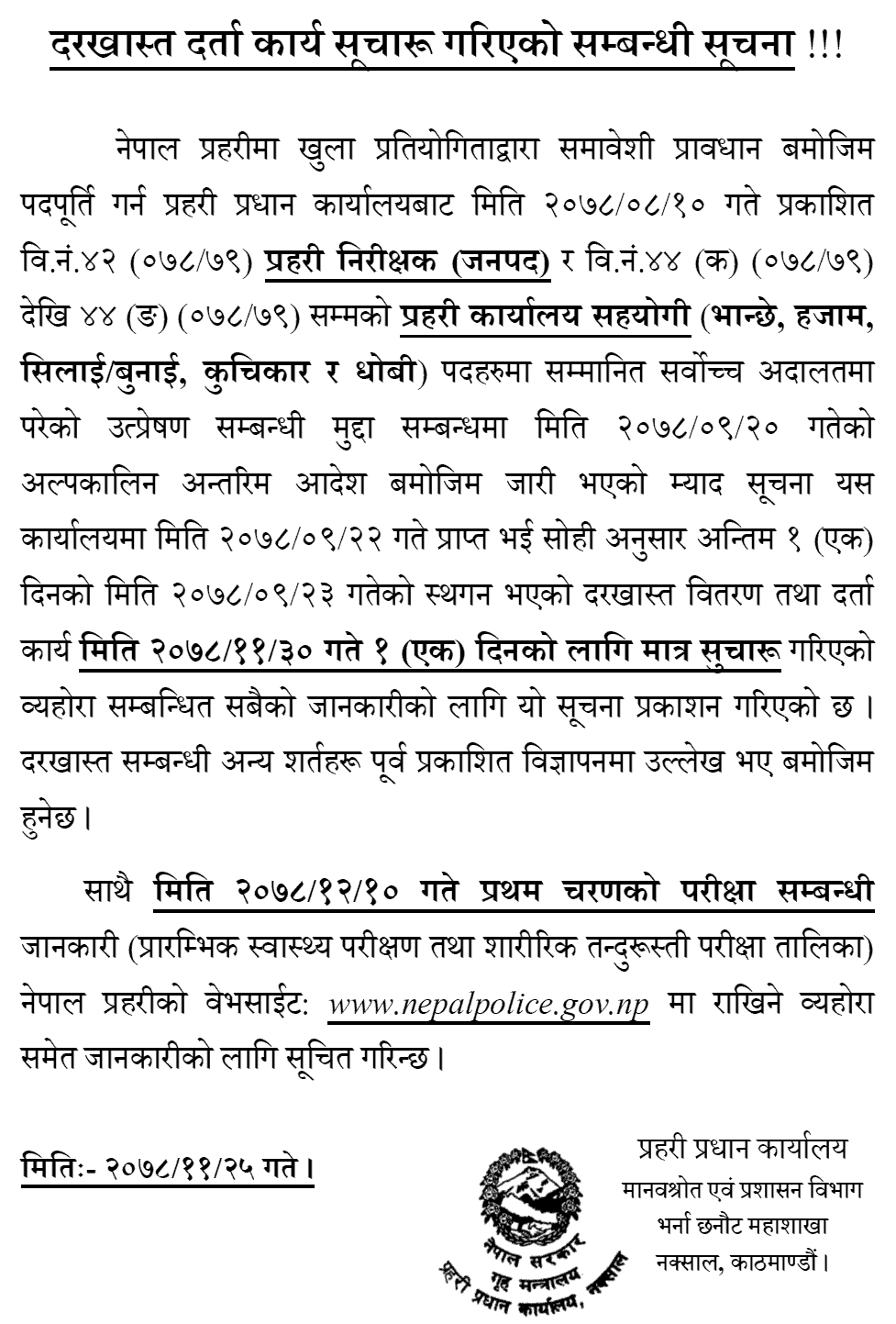 Nepal Police