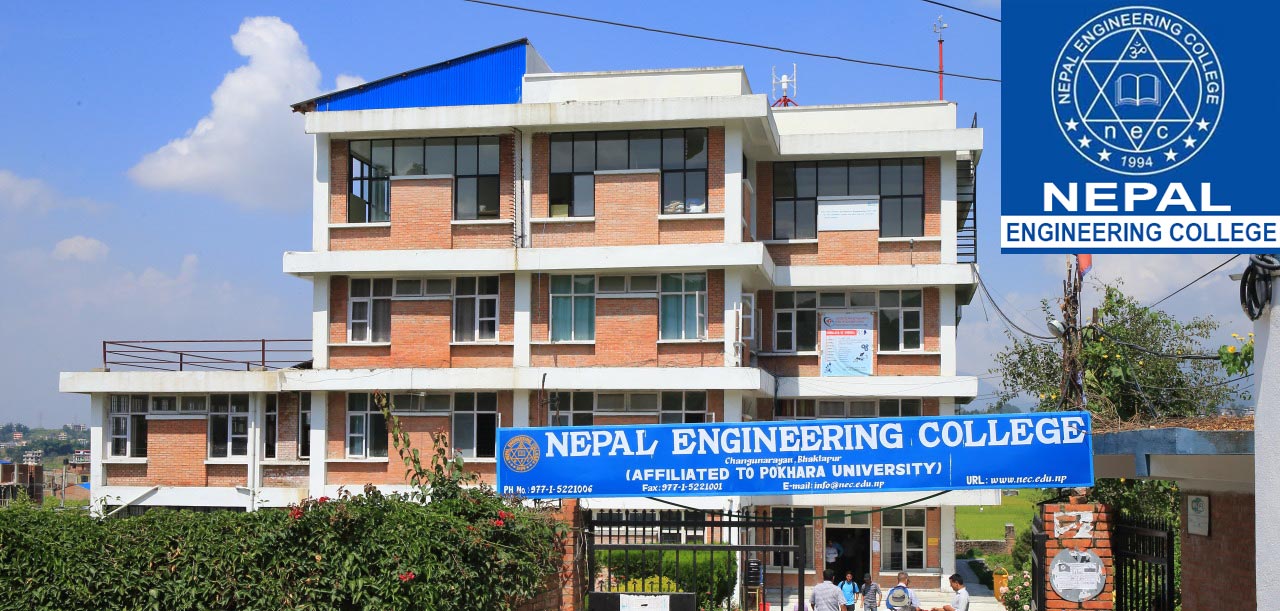 Nepal Engineering College (nec) offers 7 provinces scholarships for one from each state based on entrance exam score. The minimum eligible criteria are as per Pokhara University's scholarship rules.
SLC/SEE will give admission to poor, needy students from government or public schools
If you have done SLC/SEE from a government or public school, please upload the letter of the respective school
Please upload the recommendation letter of the municipality or rural municipality of the province concerned for the recommendation of the poor, poor student
Upload a copy of your citizenship
Apply for 7 Provincial Scholarships
■ One scholarship for each Bachelor Program and each province
■ Priority for applicants having Government / Community school background (Recommendation letter from concerned ward office and school should be submitted)
Courses:
Architecture
BE Civil
BE Civil & Rural
BE Computer
BE Electronics & Communication
BE Electrical & Electronics
Eligibility: Students who have already completed grades 11 and 12 (or equivalent) or those awaiting for grade 12 certificate or waiting for grade increment exam results are eligible to apply.
Apply online: www.entrance.nec.edu.np
Exam date: 2079 Mangsir 24, 11:00 AM
Last date to fill out the form: 2079 Mangsir 23 Bio Group can also apply
■ Already registered/admitted students must fill up the confirmation form at entrance.nec.edu.np if they want to appear for the Provincial Scholarship exam.
■ New students seeking for scholarship or admission without scholarship can apply at entrance,nec.edu.np For more info: 9741802096
Contact Details:
Nepal Engineering College (Affiliated with Pokhara University)
Changunarayan-4, Bhaktapur
Phone No.: 01-5221006 / 01-5221001
Website: www.nec.edu.np
Email: [email protected]
Scholarship in Nepal