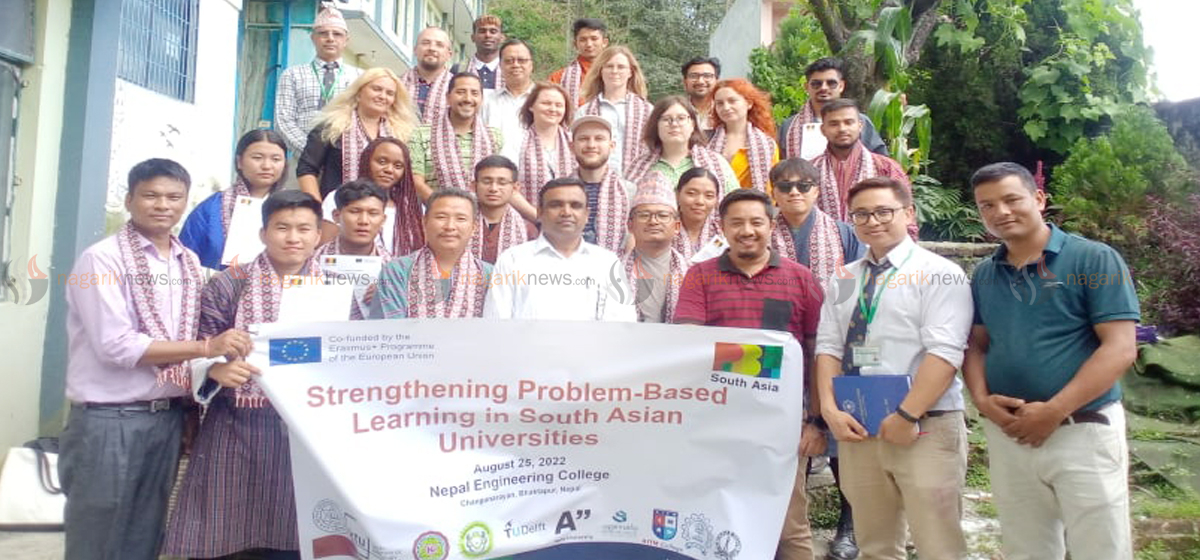 Foreign students have emphasized that the original houses in Kathmandu should be preserved in the same way and Kathmandu should be kept as Kathmandu. Introduction of Kathmandu Saying that there are also original houses here, they said that if those houses can be preserved in the same way, Kathmandu will be connected to Kathmandu.
They pointed out the need for Kathmandu residents to be alert to protect these houses. He also pointed out the need for local bodies and municipalities to make appropriate policies to give vitality to those houses. Along with this, they concluded that the availability of traditional construction materials is equally important.
Students from two countries, Bhutan and Lithonia, presented the findings of the two-week case study conducted in Bhaktapur and Panauti on the topic of Preserve ADOBO Architecture of Nepal at Nepal Engineering College, Changunarayan, Bhaktapur on Thursday. Also, they pointed out that if attention is paid to public awareness, municipal policies, and the availability of construction materials, old original houses can be developed in their original form.
Case study reports were presented by three groups of students. 15 students with five in each group participated in it. According to Associate Professor Ramprasad Suwal of Nepal Engineering College, director for Bhaktapur for the student's case study, the students visited the houses of old settlements in Bhaktapur and Kavrepalanchek.
The students have prepared a case study after conducting a study tour and interviewing stakeholders there. A total of 15 students, ten from Bhutan and five from Lithuania, went to the field and prepared case studies, said Associate Professor Suwal.
Prada Harikrishna Shrestha, Principal of Nepal Engineering College informed that this case study was done under the problem-based learning program in South Asian universities. He discussed the importance of problem-based learning, saying that the level of university students cannot be measured by a three-hour exam alone.
Certificates were distributed to the participating students, assistant associate professors, activist Ravindra Puri and other stakeholders in Jorgena, a traditional settlement.
Principal of Nepal Engineering College Prof. Dr. Shrestha, Vice Principal Durga Prasad Bhandari, Academic Coordinator Baburam Bhattarai and others jointly distributed certificates to the participants.