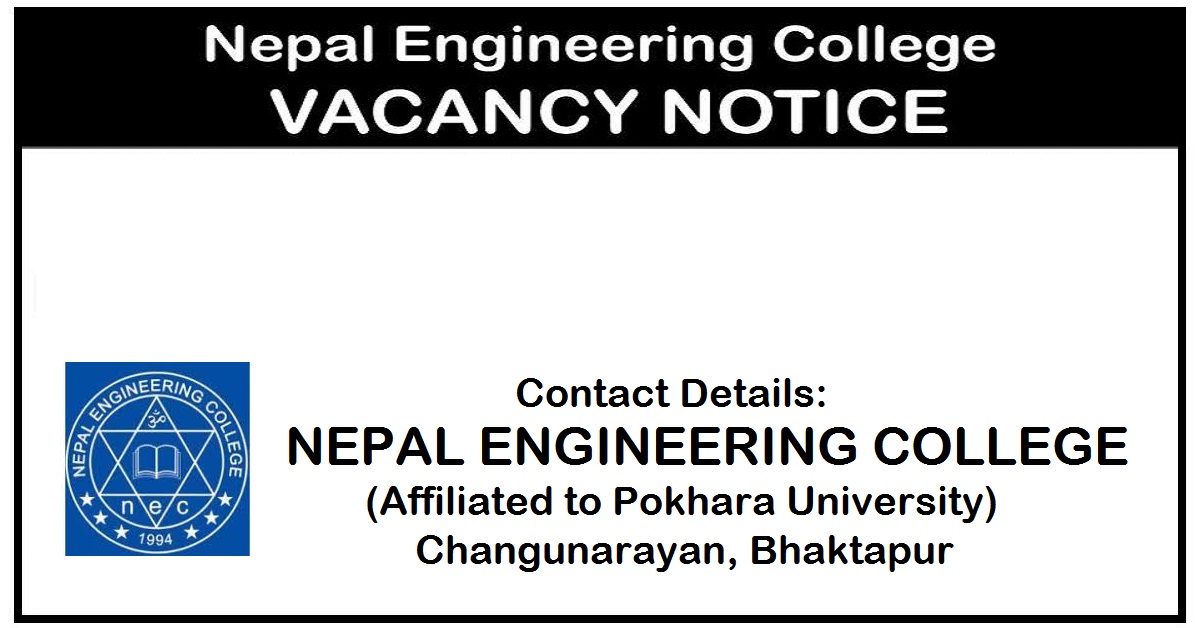 A non-profit social organization, Nepal Engineering College (nec) is looking for an innovative, self-motivated and long-term career oriented personnel who is dedicated and interested in System Administration works for full-time services. Interested candidates having requisite qualifications are encouraged to apply for the following position along with a CV on or before September 18, 2018.
Position: Senior System Administrator - 1
Minimum education qualification : B.E. Computer or equivalent .
Working Experience: Minimum 5 years experience in related field.
Priority will be given to candidate with certifications in the related field. Note: • Salary & other benefits shall be as per the college rule.
Only short-listed candidates will be notified for interview.
Contact Details:
NEPAL ENGINEERING COLLEGE
(Affiliated to Pokhara University)
Changunarayan, Bhaktapur, GPO Box: 10210, Kathmandu, Nepal
Tel: 5221006, Fax: 977-01-5221001
Email: [email protected]